ARSO
Arso, cold smoked extra virgin olive oil with beech wood. A unique product! Arso is obtained from our Monocultivar Peranzana, naturally cold pressed. The secret to obtaining this very high quality smoked oil is a process studied in detail using a traditional production system that follows the strictest protocols and quality controls. With the help of master smokers, we have studied a recipe that has allowed us not to intervene on the identity of the oil, giving aromas of apple and almond, with a caramelized note. A product with pleasant and enveloping aromatic aromas that gives new flavors to dishes and is ideal for raw use of all types of meat and fish, salad dressings and preparation of sauces, as well as on cheeses and vegetables. For the smoking process we only use ecological woods, from sustainable forests and non-genetically modified trees.
Label name
cold smoked extra virgin olive oil
Type (Storage Temperature)
stable (room temp)
Packaging / Sales format
bottiglia in vetro 20ml bottiglia in vetro 100ml bottiglia in vetro 250ml
Images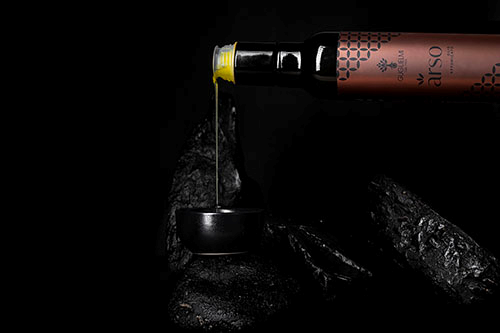 Images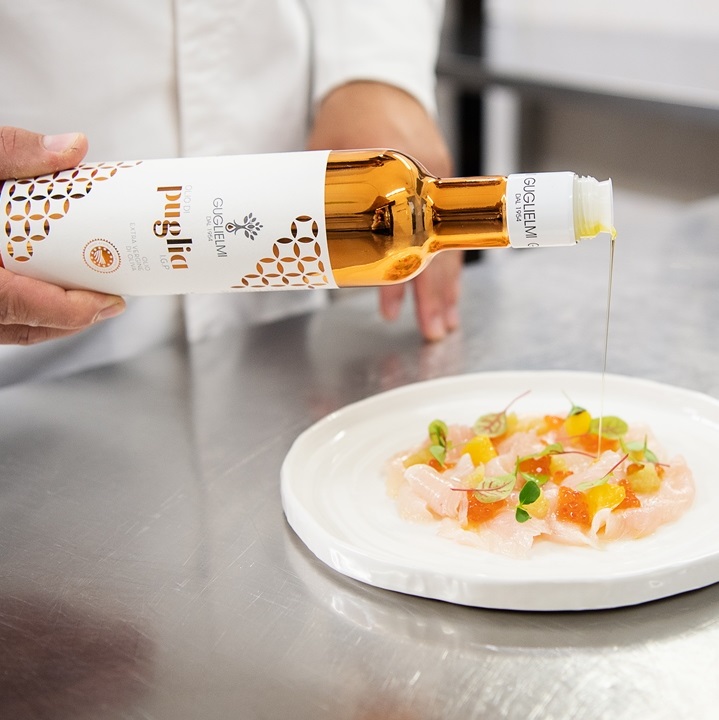 Olio Guglielmi is a family company producing premium quality Italian extra virgin olive oil from Puglia, since 1954.
Company's philosophy is to combine traditions with customers' needs by offering an absolutely excellent product, characterized by many shades of taste and exciting fragrances and also for its innovative and new packaging.
Our strength lies in the control and management of the whole production chain. Family lands cover more than 200 hectares cultivated in Puglia. The olives harvested are milled in the own factory, in an area of 21.000 sqm including six different production lines.
Images