Patate a buccia rossa
Le Patate a Buccia Rossa sono un prodotto di Patate Coppola in grado di equilibrare ogni pasto. Piccole, tonde e a pasta chiara, si caratterizzano per la buccia sottile, il cuore farinoso e un sapore leggermente più forte delle patate tradizionali.

Sono ideali come contorno e piuttosto versatili in cucina. L'uso migliore? Queste patate si prestano particolarmente bene a essere schiacciate e per questo risultano particolarmente indicate per purè, crocchette o gnocchi.

Qualità garantita, sapore incredibile: questo fa la differenza. Le patate per gnocchi e purè di Patate Coppola, infatti, provengono da filiera tracciata e controllata e sono attentamente selezionate per garantire il massimo della qualità e del gusto.
Label name
Patate a buccia rossa
Type (Storage Temperature)
stable (room temp)
Packaging / Sales format
2 Kg
Images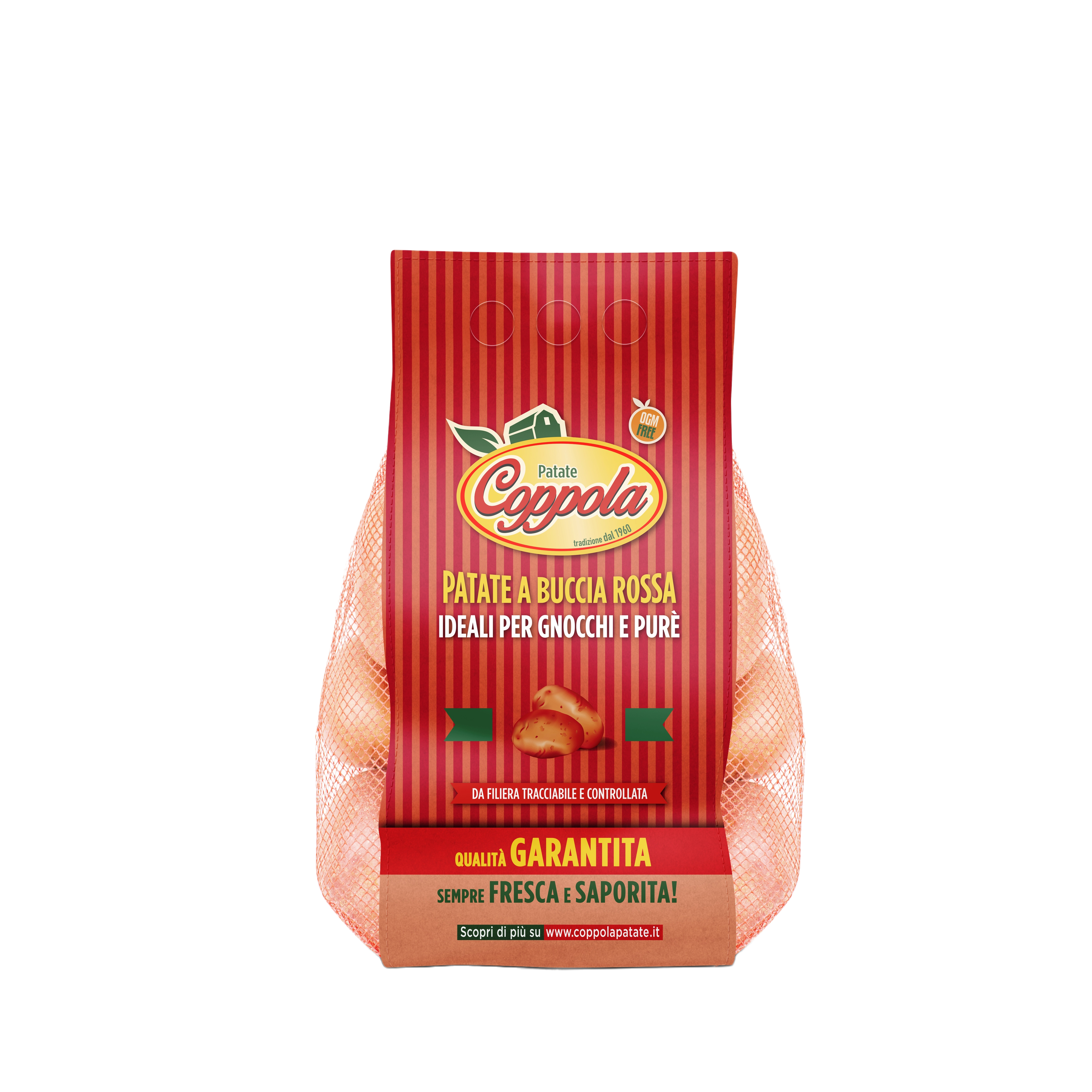 Images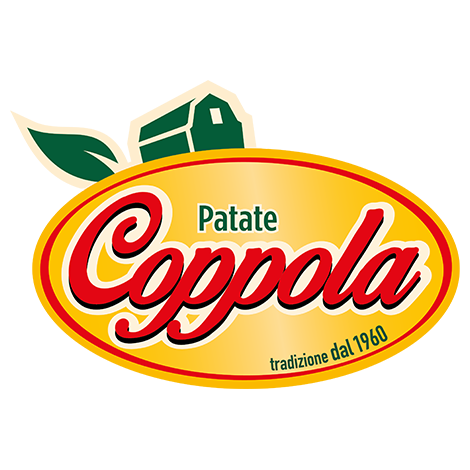 Coppola Patate has been processing and selling potatoes wholesale for over fifty years.

Passion, innovation and experience in the sector are the elements that allow us to offer, all year round, a product selected and able to guarantee high quality standards.

About 60% of our potatoes have Global Gap certification at source. For the production, we use a unique processing plant unique in Italy, the result of both personal experiences and advanced technologies imported from other continents.
Images