INFIBRA CEREALS & SARACEN & SEED
Semi-finished product that allows to obtain a finished product rich in fibers, with an exceptional and unmistakable taste. The mix of seeds present in the product are an important source of fatty acids, Omega 3, mineral salts and B vitamins.
Label name
INFIBRA CEREALS & SARACEN & SEED
Type (Storage Temperature)
stable (room temp)
Packaging / Sales format
The product is available in 10 kg bags.
Images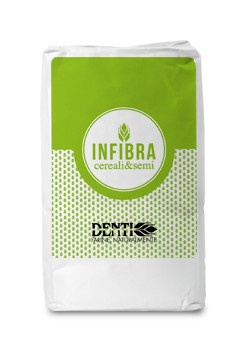 We are millers in Borzano of Albinea (RE) and Vicofertile (PR) and with experience, passion and technology, we create high quality flours for business, industry and retail. In fact, our range includes more than 50 types of flours and we have already developed more than 300 different mixtures for our customers.
We offer superior stability and security: the experience and passion of our millers, the technology of modern mills and the accuracy of our laboratories that make checks on 100% of the flours are strong guarantees.