COFFEE CREAM
Label name
COFFEE CREAM
Type (Storage Temperature)
stable (room temp)
Packaging / Sales format
1 LITRE UHT CARTON
Images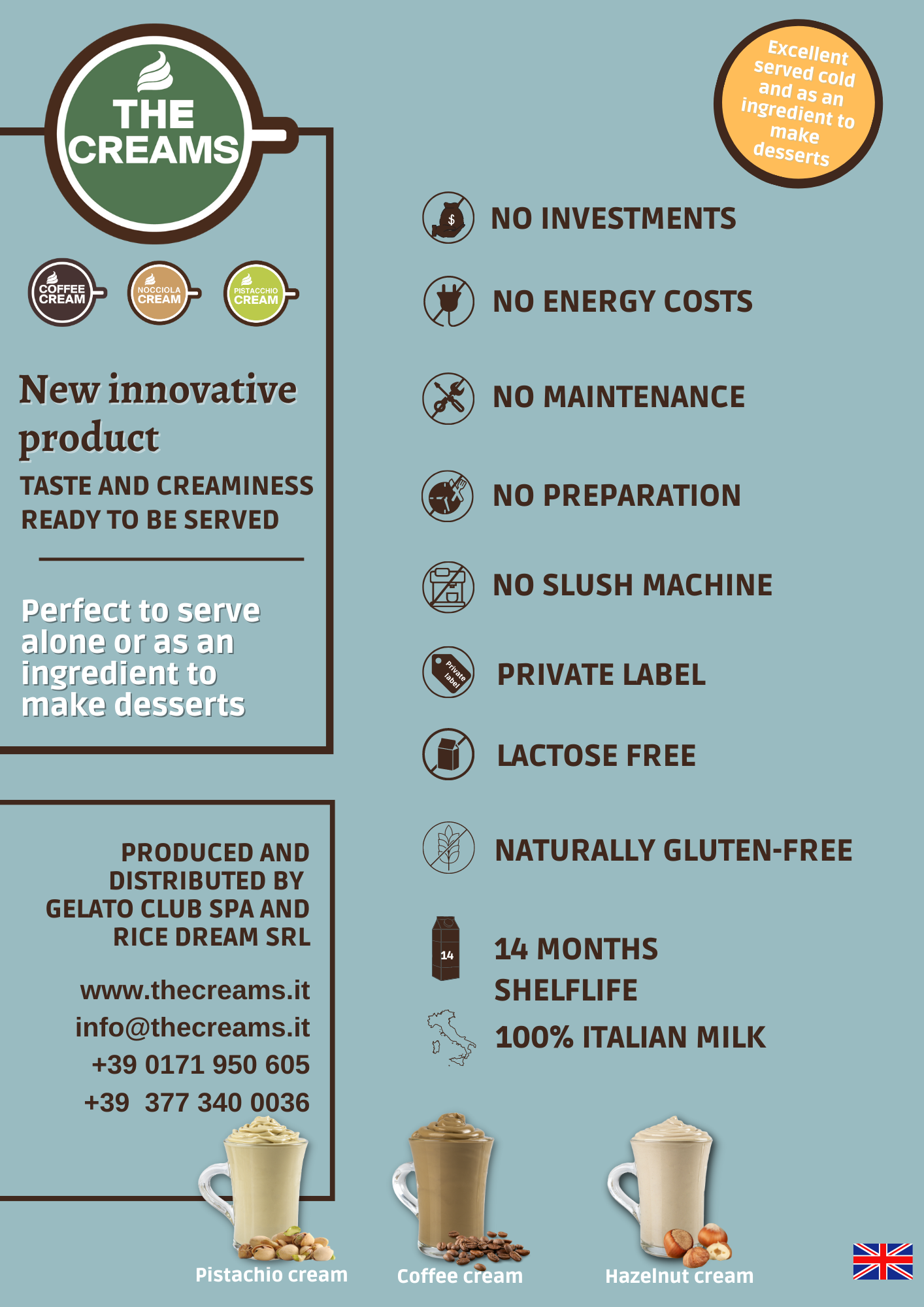 Rice Dream is a company that promotes health through its products:

- THE CREAMS - creams ready to eat, lactose-free and naturally gluten-free (COFFEE CREAM, PISTACHIO CREAM, HAZELNUT CREAM)
- RICE vegan ice-cream base, dairy-free, gluten-free and sugar-free. The only ingredients are rice drink, rice syrup and carob flour, suitable for the preparation of artisan gelato and hot chocolate. Packaging: 10 litre UHT bag in box
- RICE packaged ice cream with the same characteristics as the base, BIO and VEG gluten-free and milk-free.
Images