Biscotti
Typical Tuscan biscuits with pieces of almonds, a crunchy dough that releases all the simple and genuine taste of tradition. Excellent as a base for exquisite desserts, if accompanied by whipped cream or custard, or as a biscuit at the end of a meal, if combined with the classic Tuscan vin santo.
Label name
Biscotti
EAN code
8 008696 020410
Type (Storage Temperature)
stable (room temp)
Packaging / Sales format
Weight - pack of: 240 g
Images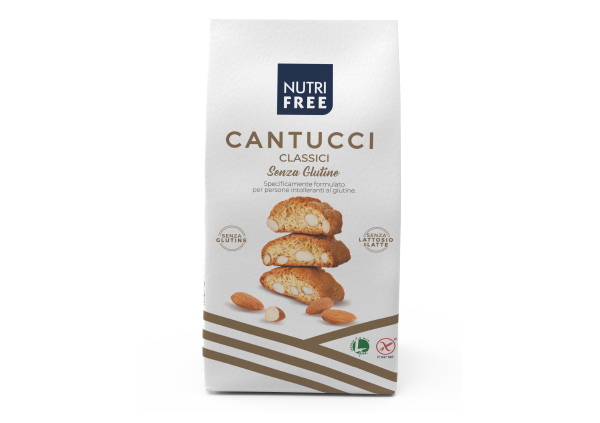 Images

Nt Food is a Tuscan company, leader in the gluten-free market, with a wide assortment that combines taste, health and convenience.Thanks to three internal production facilities, a multi-channel distribution and more than a 25-year-experience, the company has developed key knowledges in the industrial process and innovation, becoming a specialist in the new food needs and spokesman of the new lifestyles linked to gluten-free and free from.
Images