Spicy vegetable skewers
The Hot Vegetable Skewers (Baderillas) is a typical Spanish snack.
The Végola Hot vegetable Skewers have the particularity of being composed of a piece of pickle, a piece of red pepper, a small onion and as a differentiating ingredient a piece of corn.
Images
CONSERVAS FRANCO RIOJANAS
Images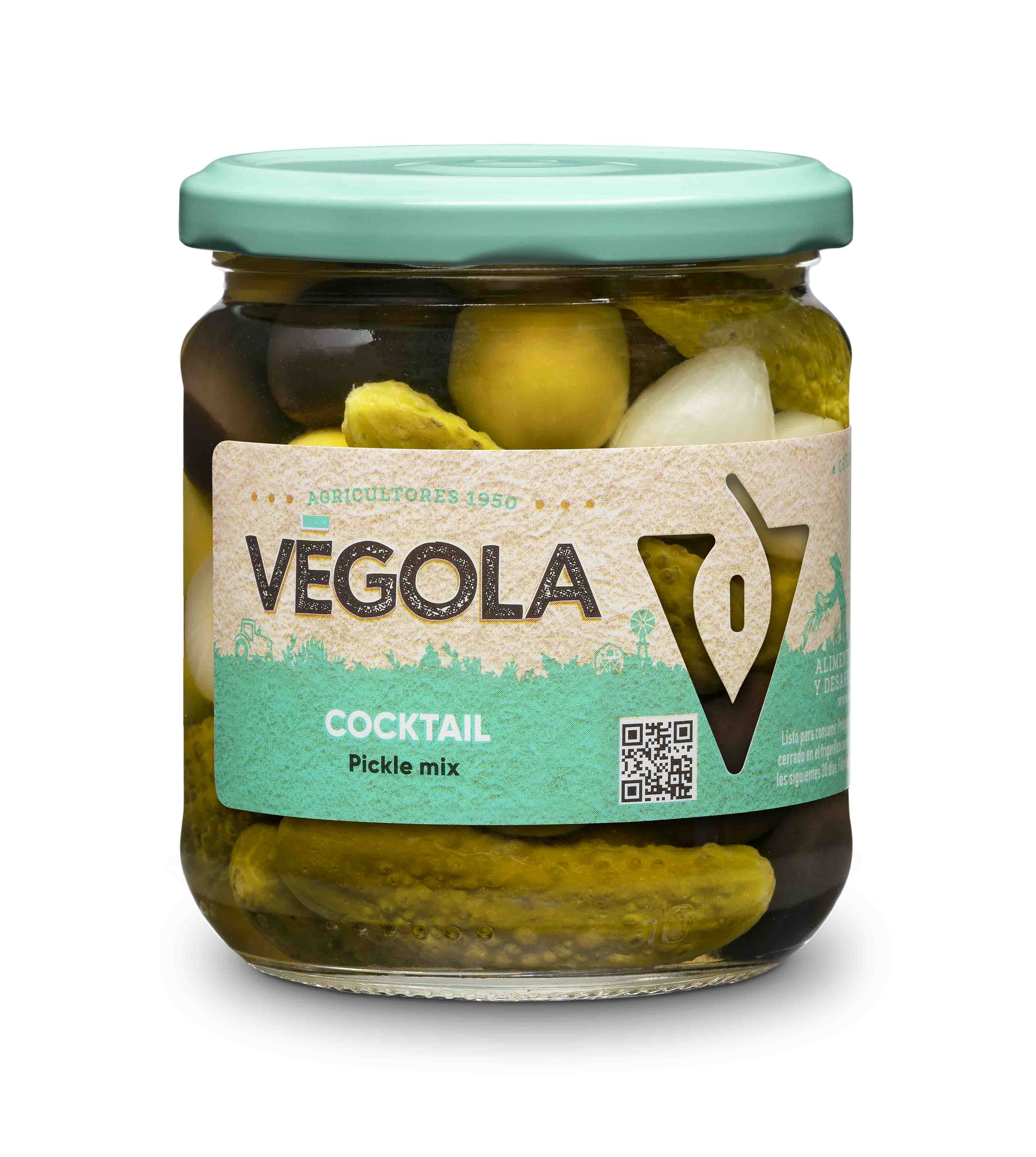 Végola is the multinational division of pickles and pickled vegetables, belonging to the Rafael González Business Group, with more than 60 years of experience manufacturing and marketing its products worldwide. Végola has developed for more than 50 years, all its activities under the "Beyond Food" philosophy that defends sustainable agriculture, the economic development of rural areas, the digitization of the primary sector and healthy eating.
Specialists in "private label", our main strength is the total control of the supply chain.
Images