ORANGE AND GINGER ORGANIC JUICE
Organic Orange and Ginger Juice 200ml Ingredients: Orange Juice (99.5%), ginger (0.5%) (not from concentrate, without added sugar and water) Storage instructions Store in a cool and dry place, away from sources of heat and light Directions for use Excellent for a breakfast with a little sparkle or for an evening aperitif alone or as a base for cocktails.
Certification/Specific production processes
ORGANIC
Type (Storage Temperature)
stable (room temp)
Packaging / Sales format
Bottiglia in vetro 200 ml Bottiglia in vetro 700 ml
Images
LE TERRE DI ZOE'- GERACE MARIA CATERINA
Images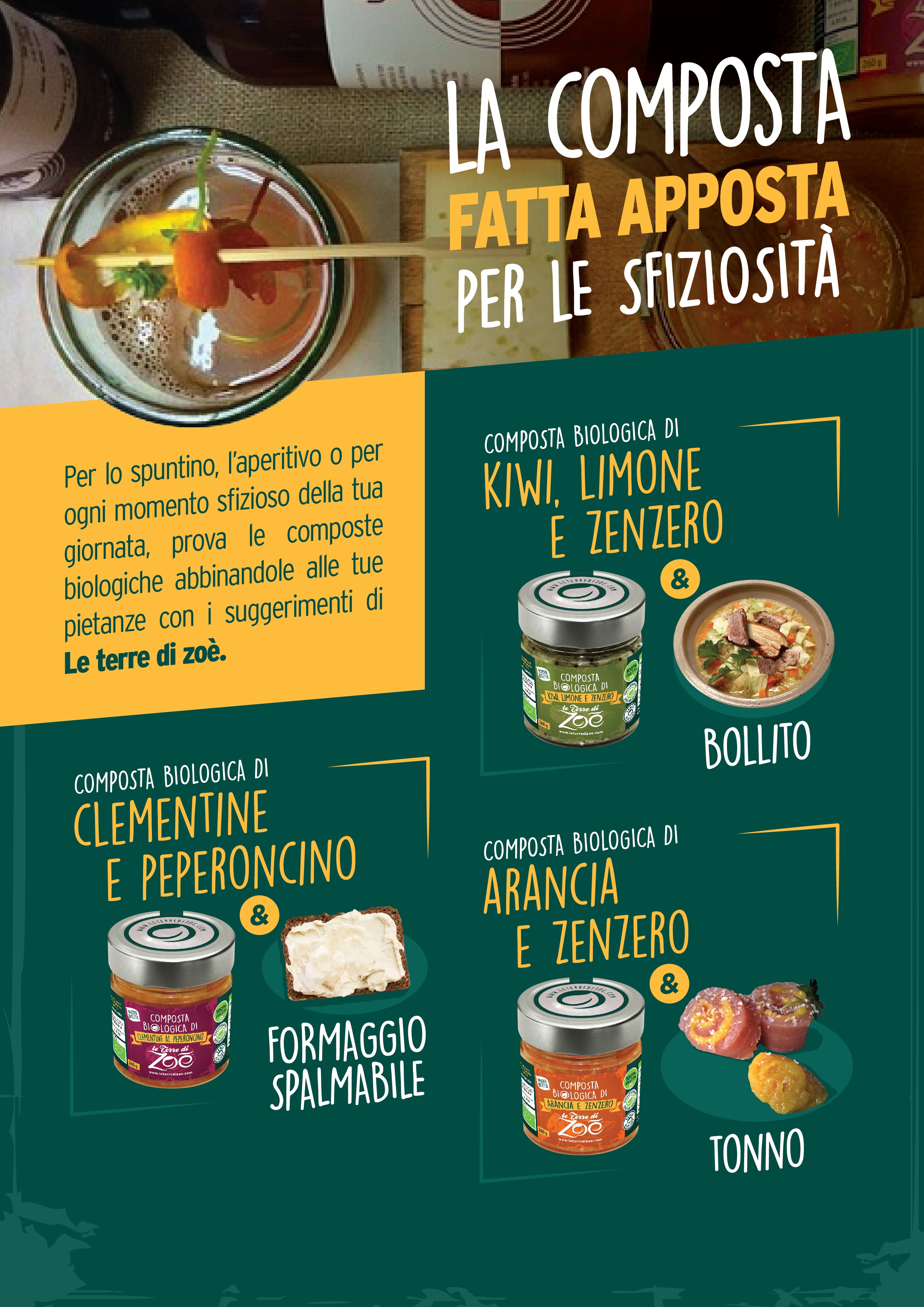 Le terre di zoè is an organic farm since 2004 that produces fruit (oranges, clementines, lemons, pomegranates, kiwi, avocado and olive trees) and transforms it into certified organic products: extra virgin oil, compotes and fruit juices.
We transform our fruits in our laboratory 5km from the fields and we do not use refined sugars, thickeners and preservatives.
We are certified organic and we make high quality products where fruit is the main and distinctive element.
Images