Parma Ham DOP from Farming Without Antibiotics of the 49th day - min. 30 Months
The product is born from a bigger supply chain project developed in collaboration with the best Italian farmers who follow the strictest biosafety standards. The pigs are reared completely without antibiotics. The entire supply chain is controlled by an external certification body with complete traceability.On top, the final product has all the guarantees of the Parma Ham Pdo because it is made by only Italian meat and salt, no preservatives.
Images
Images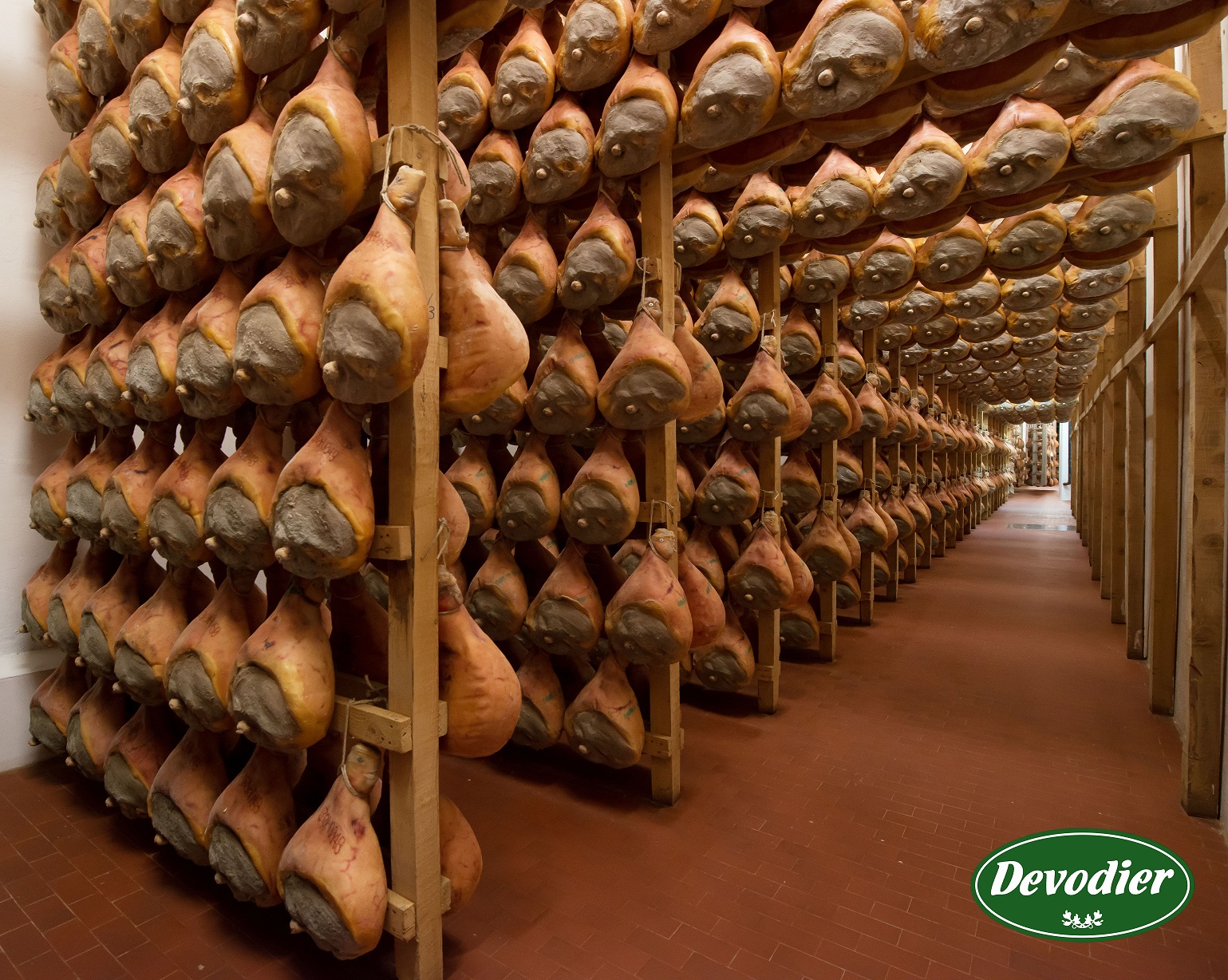 One of the founding members of Parma Ham Consortium and awarded as Italian Excellence by the most prestigious Italian guides, as Gambero Rosso: this would be enough to understand the strong passion for charcuterie that the Devodier family has expressed for decades with every product. Their most representative lines are "Antiche Cantine" and "Eccellenze", prized high quality DOP Parma Ham cured for 20, 24, 30 and 36 months, Organic Prosciutto Riserva, Culatta Emilia and the presliced high-end range comprising "Tartufo Rosa 30 months" and "Luxury 36 months" packaged in exclusive MAP trays.
Images