APPLE BALSAMIC POMAGRO
Add flavor to your meals with Lucia Maria Melchiori's balsamic apple vinegar!
It is an excellent alternative to traditional condiments, able to make your meals even tastier in a genuine and healthy way. Eating vegetables and simple meals will be much tastier with the addition of apple balsamic!
Among the different variants proposed by the Melchiori company, this is the low-density apple balsamic, with an sweet and fruity taste.
The product is the result of the skilful combination of apple vinegar and reduction of apple juice, made by pressing whole apples from Trentino Alto Adige.
Label name
POMAGRO, THE APPLE BALSAMIC
Type (Storage Temperature)
stable (room temp)
Packaging / Sales format
Glass bottle cl 50
Images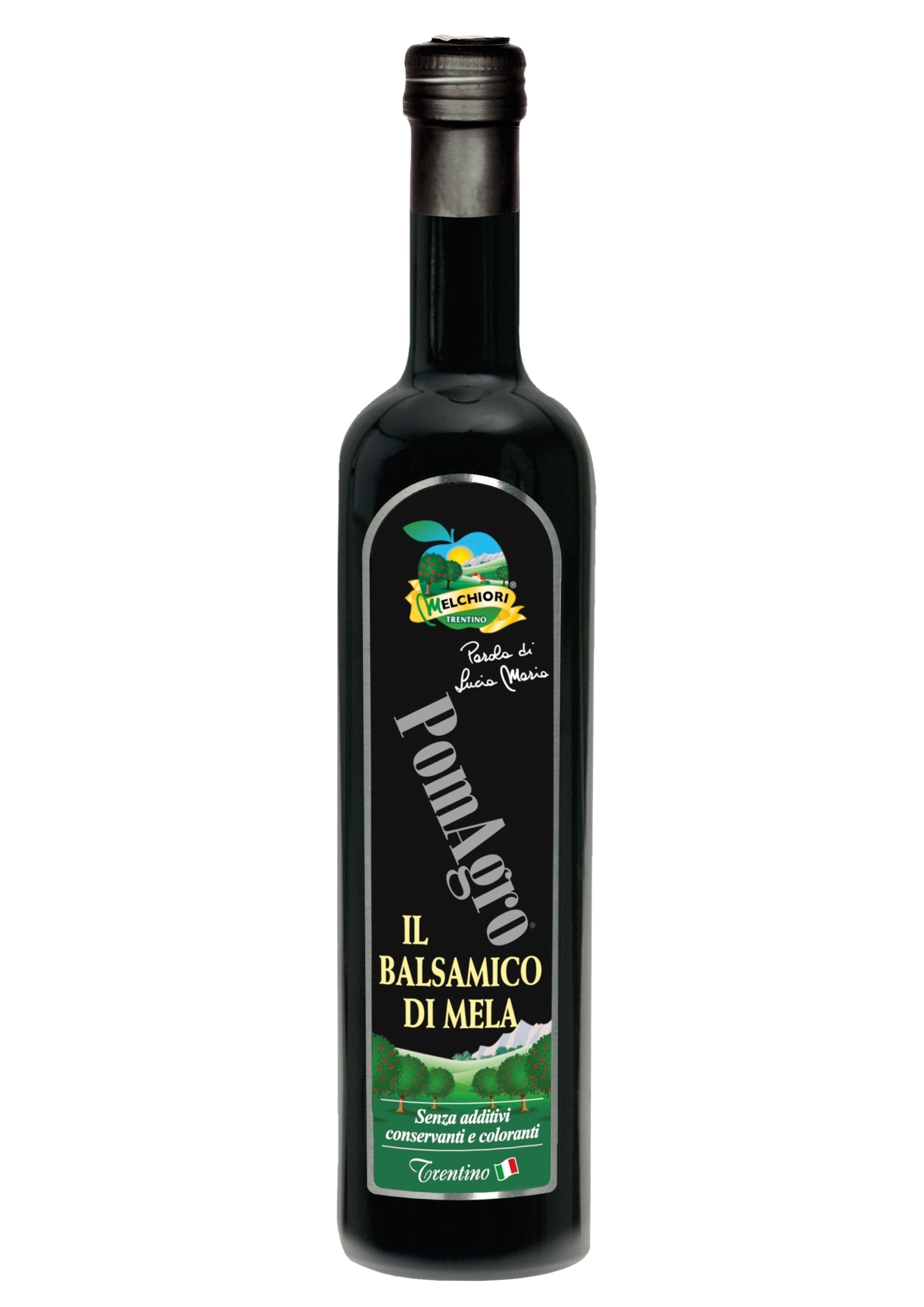 LUCIA MARIA MELCHIORI SRL
Images
We were born in 1994 in Trentino, thanks to an intuition of Lucia and Alberto who begin to transform the apple into derivative products, such as Juice, Vinegar and Cider.
Our main characteristic is the direct pressing of fresh and whole apples, without using concentrate, sugar, water or additives.
2013 we started offering different styles of unfiltered Beer that, together with various flavours of apple Cider, bring forth our Melchiori-Cider and Beer line.
Thanks to a cutting-edge production line which respects the territory and the environment, the family is able to offer genuine products.
Images