CHILI PEPPERS IN ORGANIC EXTRA VIRGIN OLIVE OIL
Spices can be used to flavor and flavor foods and drinks, adding them during cooking or as a final sprinkling. Chilli, with Scoville degrees 30,000-80,000 shu, gives that spicy touch to pasta dishes, meats and pizza. Chilli is used to perfume, improve taste and color or as a decorative element for the presentation of dishes. It can be a good alternative to salt.
Type (Storage Temperature)
stable (room temp)
Packaging / Sales format
Vasetto in vetro 40 gr
Images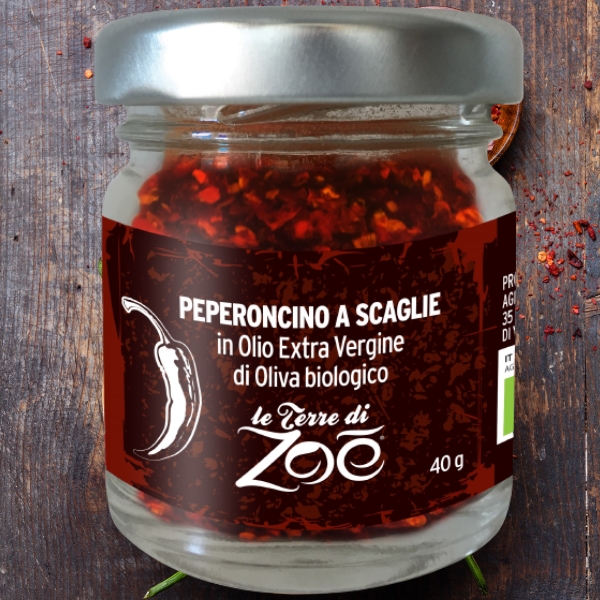 LE TERRE DI ZOE'- GERACE MARIA CATERINA
Images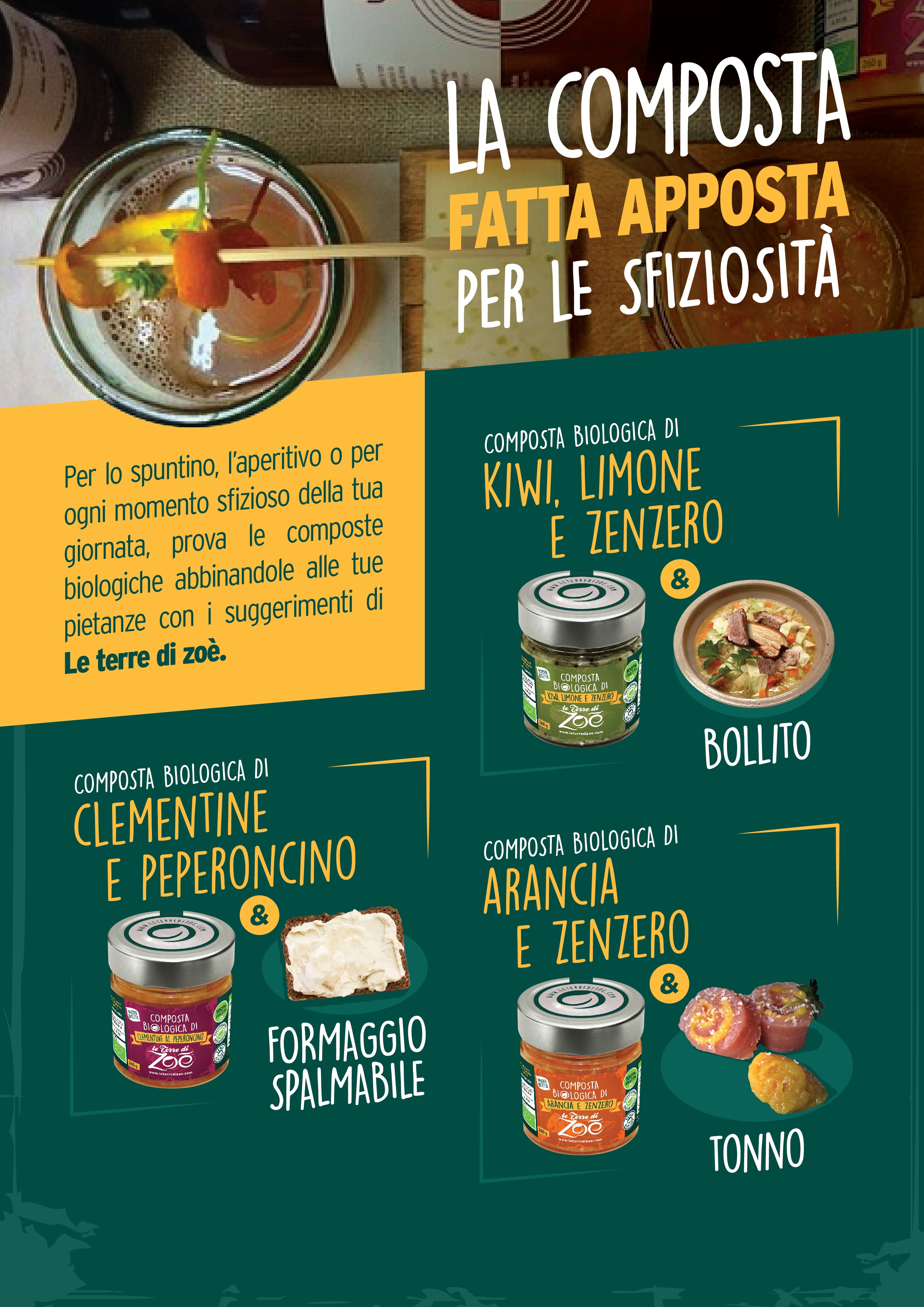 Le terre di zoè is an organic farm since 2004 that produces fruit (oranges, clementines, lemons, pomegranates, kiwi, avocado and olive trees) and transforms it into certified organic products: extra virgin oil, compotes and fruit juices.
We transform our fruits in our laboratory 5km from the fields and we do not use refined sugars, thickeners and preservatives.
We are certified organic and we make high quality products where fruit is the main and distinctive element.
Images