Organic extra virgin olive oil
PRODUCTION AREA
Region: Sicily (Italy)
Monti Iblei area - Ferla (SR)
ALTITUDE
560 m
CULTIVAR
100% Round Iblea
COLLECTION PERIOD
Beginning of October
COLLECTION SYSTEM
Traditional hand-picked
EXTRACTION SYSTEM
Cold in a continuous cycle system
COLOR
Emerald
SMELL
Medium fruity - green
TASTE
Full and balanced taste with hints
with green tomato, fresh cut grass
and pleasant spicy sensation
USE
Ideal on meat and fish, salads and raw or cooked legumes.
Label name
"Principe" Extra Virgin Olive Oil
Type (Storage Temperature)
stable (room temp)
Packaging / Sales format
Bottles of 250 ml, 500 ml, 750 ml Cans of 1 l, 3 l, 5 l
Images

AZIENDA AGRICOLA MARINO KATIA
Images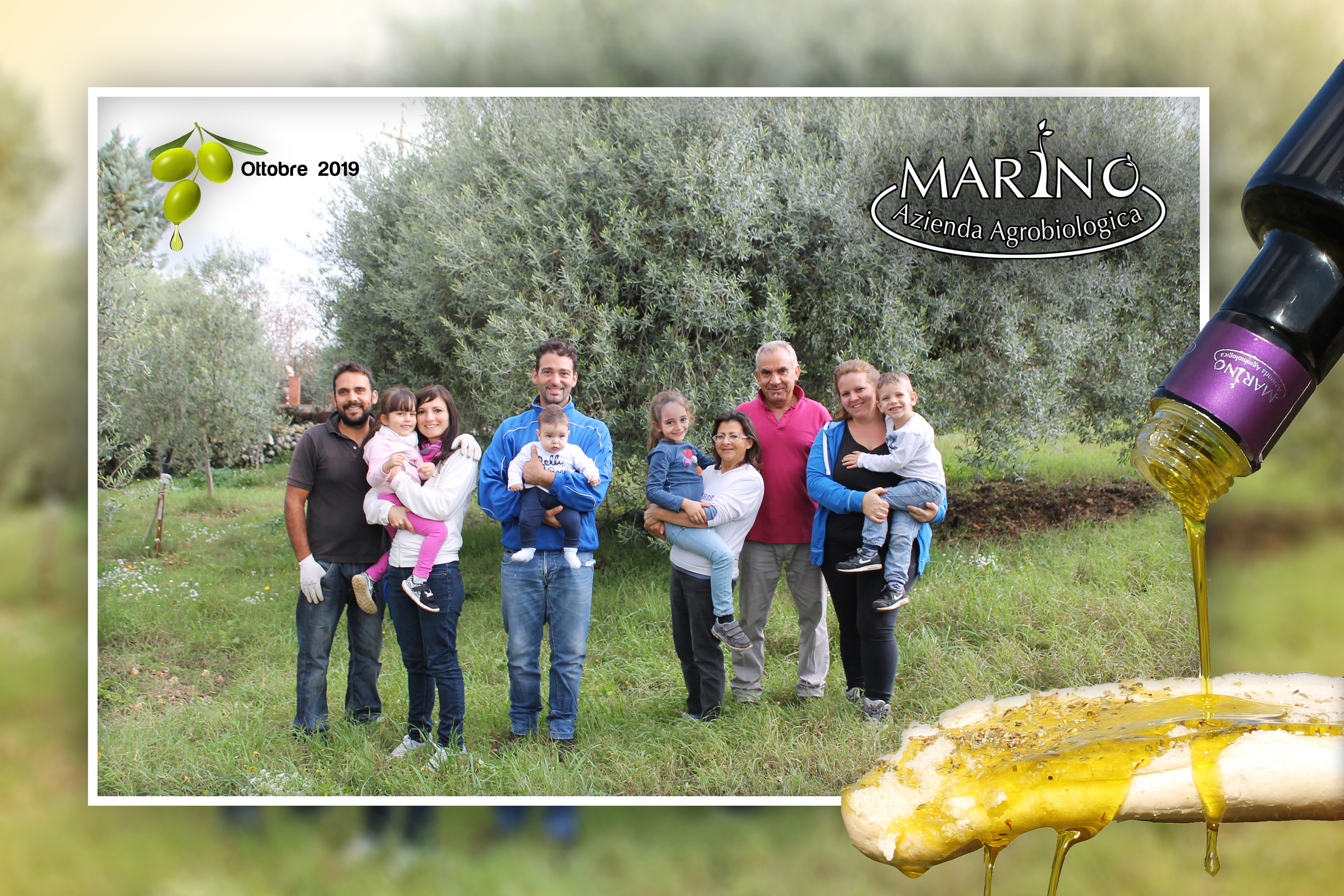 In 2004 when it all began we were very young, dreamers, decisive and perhaps even courageous. We were supported by our parents, very close to our territory and above all we were in love with those few centuries-old olive trees belonging to the family. Today, after 17 years, we are dedication to work, passion and union, but above all we are always in love with our work. In other words we are FAMILY. THE MARINO FAMILY! WHICH FOR 17 YEARS HAS BEEN BRINGING HIS ORGANIC "PRINCIPE" EXTRA VIRGIN OLIVE OIL TO YOUR TABLES! Thank you to Visit Us!
Images