Müller Protein Low-Fat Yoghurt Raspberry and Pomegranate
Creamy 0% fat yoghurt with raspberry and pomegranate, no added sugar and rich in protein (15g per cup).
Label name
Low-fat yoghurt with 8% Raspberry and Pomegranate preparation, with sweeteners
EAN code
42437598
Type (Storage Temperature)
fresh (temp. 0 - 4 degree)
Packaging / Sales format
Cup, 180g
Images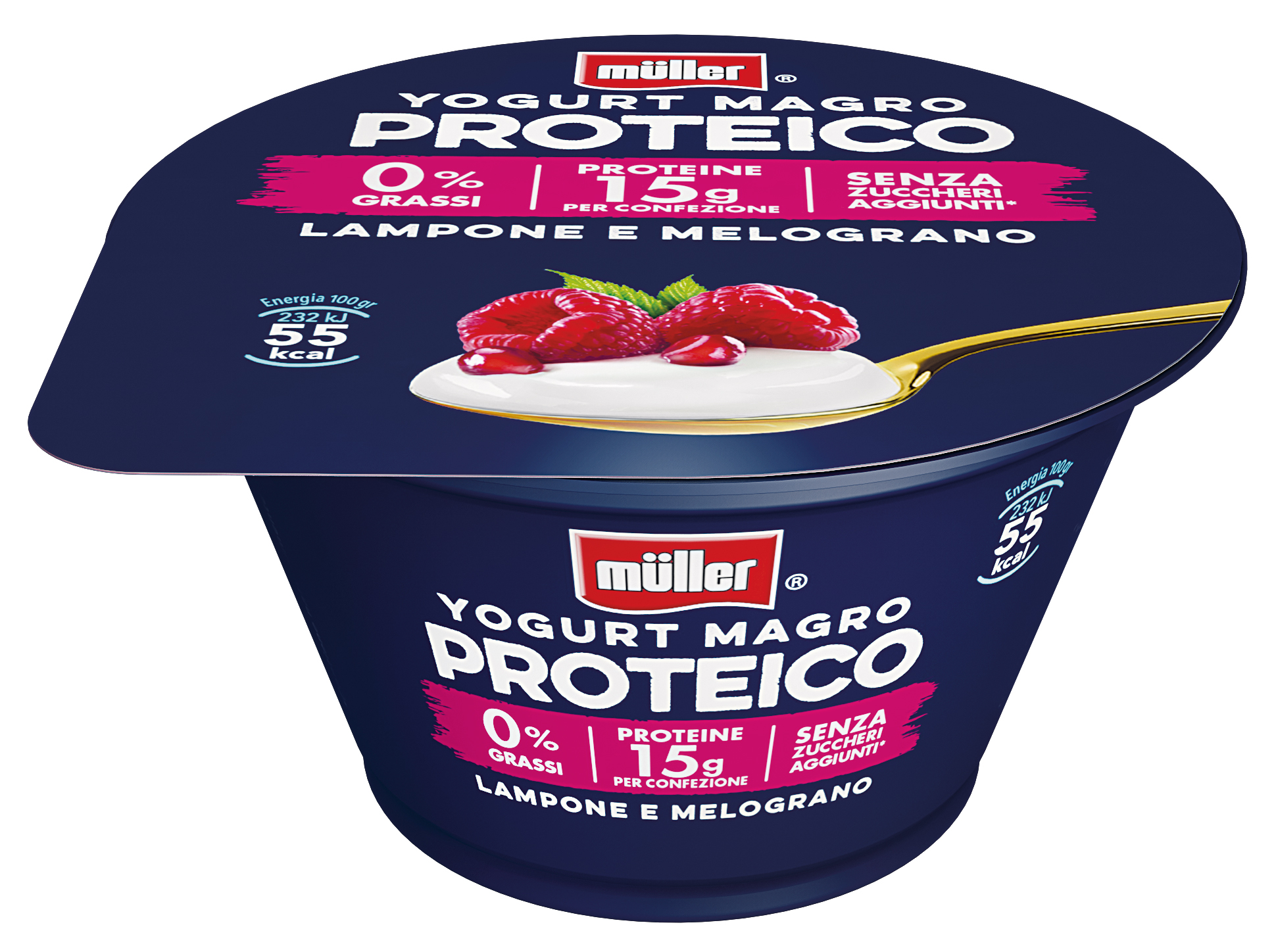 MOLKEREI ALOIS MUELLER GMBH & CO. G. - SEDE SECONDARIA DI VERONA
Il Gruppo Müller (Unternehmensgruppe Theo Müller S.e.c.s.) è una multinazionale tedesca operante nei mercati del food e della logistica, che esporta i suoi prodotti in oltre 70 paesi in tutto il mondo.
Da 27 anni è presente in Italia, dove, grazie alla qualità dei suoi prodotti, distintività e capacità innovativa, è diventata un punto di riferimento per tutti i consumatori di yogurt e dessert freschi.