Müller Protein Dessert Chocolate and Hazelnut Flavour
Creamy chocolate-hazelnut flavour pudding, rich in protein (20g per pot), low in fat and with no added sugar.
Label name
Chocolate and hazelnut flavour pudding rich in protein, with milk protein, with sweeteners
EAN code
42000174
Type (Storage Temperature)
fresh (temp. 0 - 4 degree)
Packaging / Sales format
Pot, 200g
Images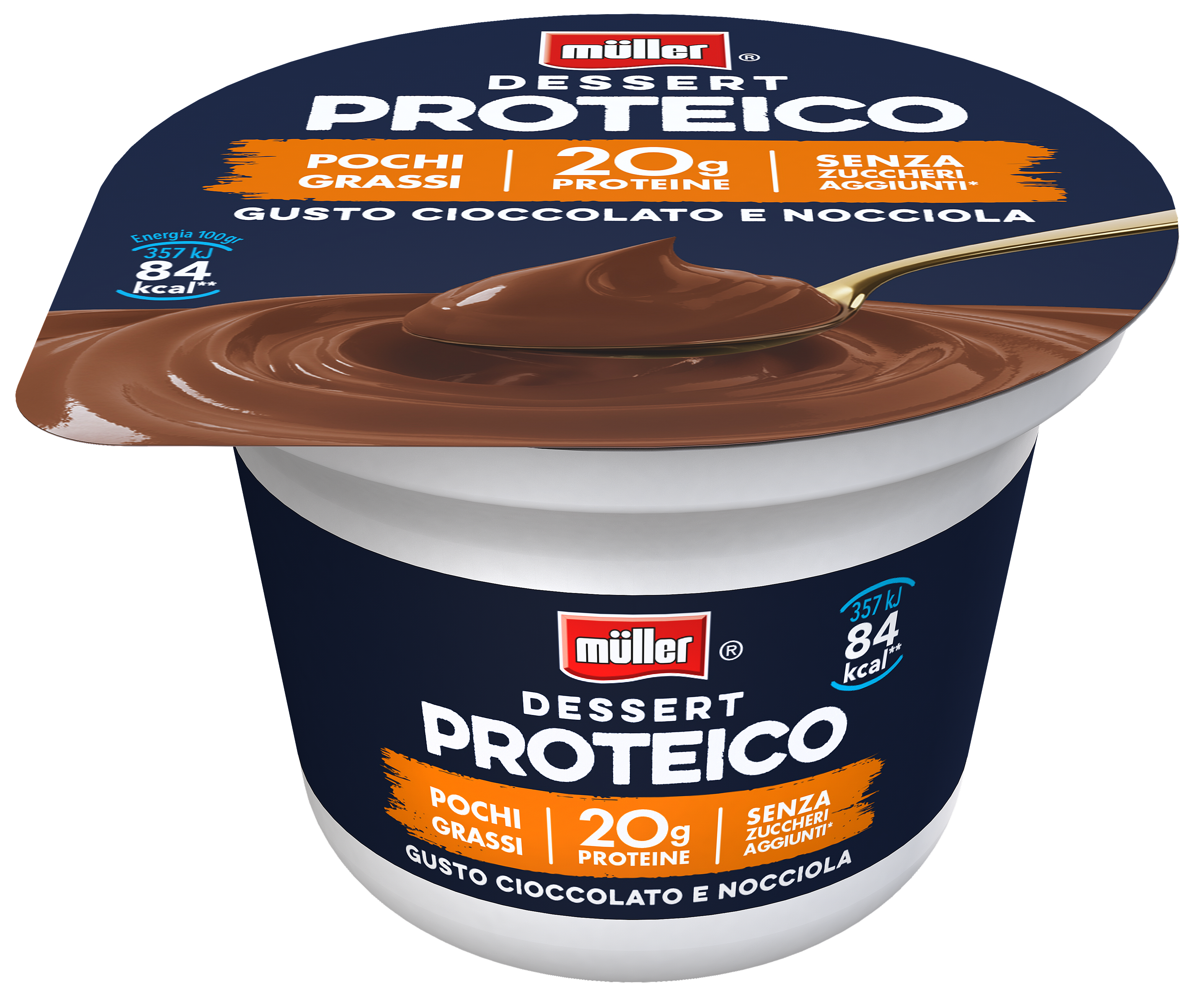 MOLKEREI ALOIS MUELLER GMBH & CO. G. - SEDE SECONDARIA DI VERONA
Il Gruppo Müller (Unternehmensgruppe Theo Müller S.e.c.s.) è una multinazionale tedesca operante nei mercati del food e della logistica, che esporta i suoi prodotti in oltre 70 paesi in tutto il mondo.
Da 27 anni è presente in Italia, dove, grazie alla qualità dei suoi prodotti, distintività e capacità innovativa, è diventata un punto di riferimento per tutti i consumatori di yogurt e dessert freschi.