Le Monocultivar
The "Le Monocultivar" line was born from the desire to let consumers experience Apulia through the three most representative cultivars of our region. Everything takes place in our oil mill, where the three precious EVO oils are extracted at very low temperature, each of them from a single cultivar. The olives are still green, the harvest is done in the first 10 days of October and every morning milled in the next two hours from harvest, to guarantee fragrance of aromas and harmony of flavors. It comes out that the production is indeed very precious and limited to 6,000 bottles of 500ml and 300 pieces of 1lt "magnum" bottle per cultivar type. CORATINA Monocultivar Coratina is the extra virgin olive oil for those who love the strong `` characters ''. Queen among the cultivars of Italy for the high content of polyphenols, potent antioxidants that return that tingling in the throat during the tasting, Coratina is the symbol of the olive tree in Puglia. Its intriguing taste, harmoniously balanced between bitterness and spicy, preserves all the power of the aromas of the wet grass, hints of artichoke and tomato with a final spicy aftertaste that recalls the scents of the countryside. PERANZANA Equilibrium. Monocultivar Peranzana is mild, like the spring sun of Puglia. Its delicate and incisive taste is a delicate kiss. The strong identity turns into a light fruity where, thanks to the balancing of the spicy and bitter, the aromas of olive pressing are preserved with sensations of grass, artichoke and slight hints of tomato and fresh almond. OGLIAROLA Elegance. You will remember Monocultivar Ogliarola, which does not go unnoticed for its refinement on the palate. The extra virgin that comes from it, strictly cold extracted, is very pleasant, with notes of fresh almond and jasmine scents. Monocultivar are available in these format: Glass bottles: 100ml 500ml 1L GIFT BOXES
Label name
Monovarietals of Coratina; Ogliarola; Peranzana
Type (Storage Temperature)
stable (room temp)
Packaging / Sales format
6 x 500ml
Images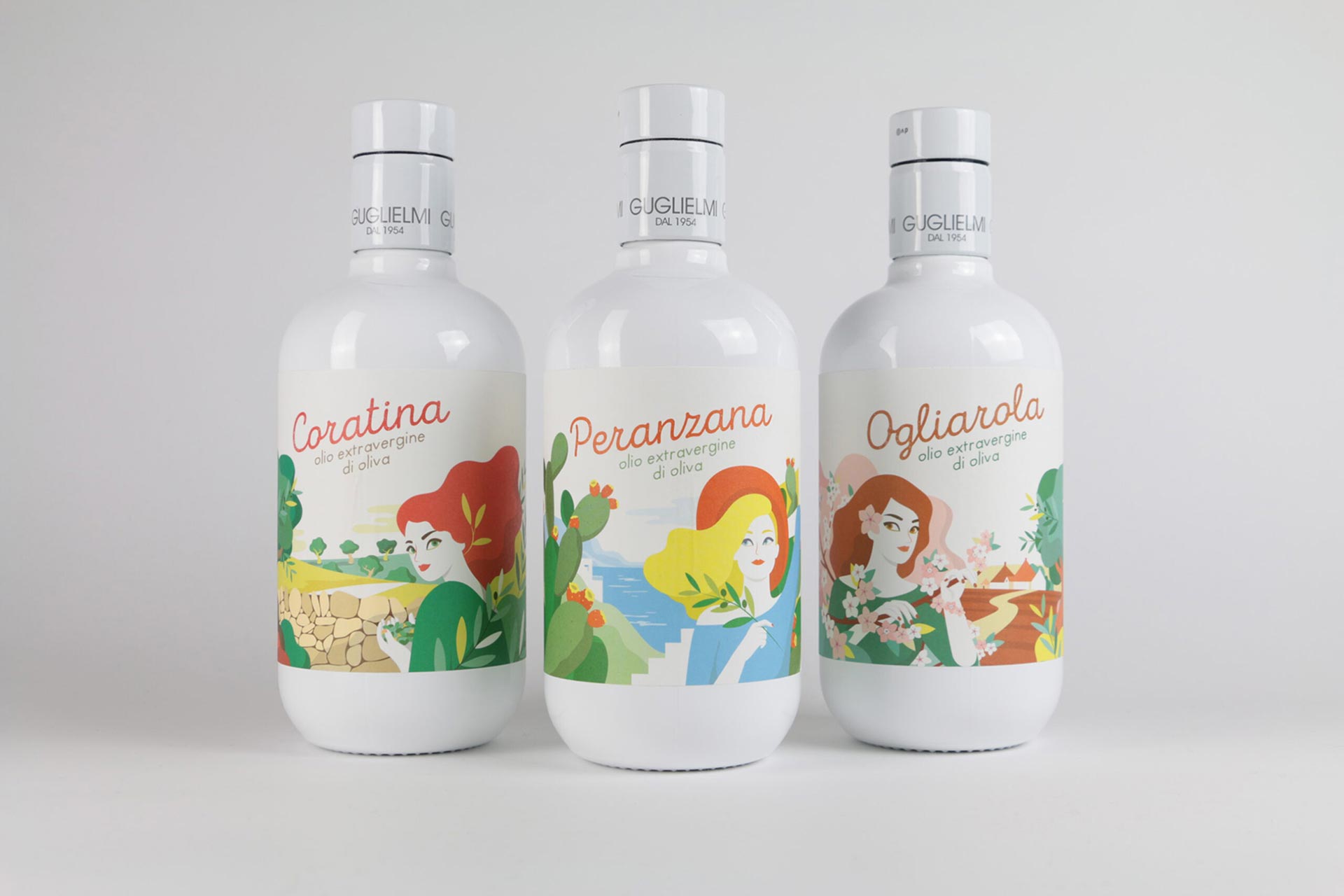 Images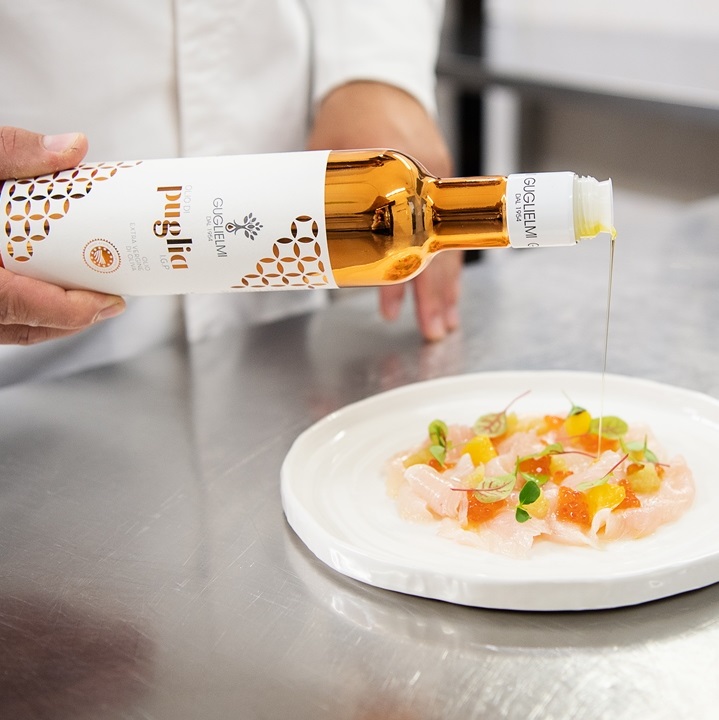 Olio Guglielmi is a family company producing premium quality Italian extra virgin olive oil from Puglia, since 1954.
Company's philosophy is to combine traditions with customers' needs by offering an absolutely excellent product, characterized by many shades of taste and exciting fragrances and also for its innovative and new packaging.
Our strength lies in the control and management of the whole production chain. Family lands cover more than 200 hectares cultivated in Puglia. The olives harvested are milled in the own factory, in an area of 21.000 sqm including six different production lines.
Images