JAM FOR PROFESSIONAL BAKERY
A new extra quality jam range (with 70% of fruit), studied for the bakery confectionery sector, perfect for filling and decorating cakes, tarts, brioches and every kind of desserts. The innovative recipe allows to keep high standards in terms of taste, colour, cooking stability and conservation.
Certification/Specific production processes
Gluten free
Label name
RASPBERRIES EXTRA JAM FOR THE BAKERY CONFECTIONERY SECTOR
EAN code
8001395500122
Type (Storage Temperature)
stable (room temp)
Packaging / Sales format
BUCKET 2,5kg
Images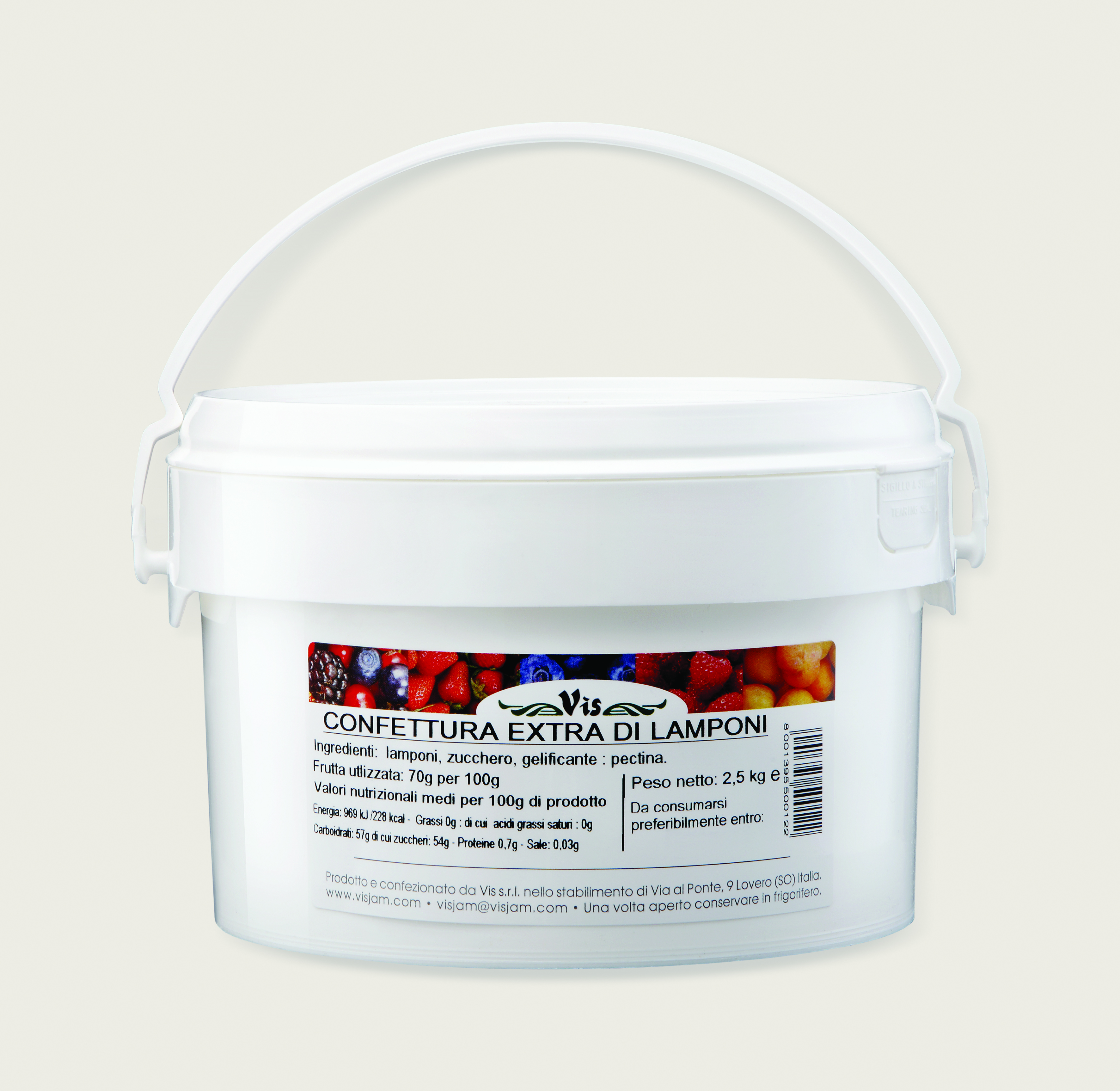 After you've tried it, you won't be able to do without! This is the challenge that Vis threw over 30 years ago, when, in a little company in the heart of the Alps, the Visini brothers started producing marmalades and high quality jams. Since then things have not changed: Vis selects every day the most precious raw materials and works them wisely in order to transform them into tasty and genuine products. Vis offers a large range of products: extra quality jams, fruit preparations, Italian honey, fruit in syrup besides various gastronomic specialities.