Progeo Flours - Tre Grazie BIO
Organic flours Tre Grazie favor naturalness and well-being. So many references with alternative cereals, ideal for bakers, pastries and pizza makers: the best for the health-conscious consumer. Tre Grazie Bio line has been developed and designed primarily for pizza professionals. Specific requirements that Progeo Molini knows well and has satisfied with three special flours of different strength. Three opportunities for more or less long and stressful processing, each suitable for different dough aging and ripening times. A line that becomes complete with lots of references from alternative cereals. An indispensable offer for pizza makers, which are sensitive to the growing customer attention, in terms of well-being, digestibility, taste, but above, biodiversity, ethical and supportive nutrition.
Certification/Specific production processes
ORGANIC
Label name
Line of professional flours for pizza bio
Type (Storage Temperature)
stable (room temp)
Packaging / Sales format
Sacco carta Kg 10/25
Images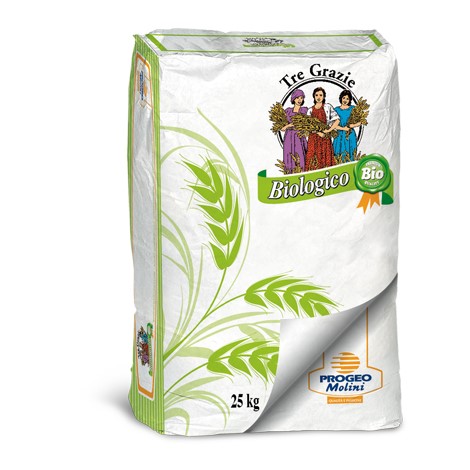 PROGEO MOLINI DI PROGEO SCA
Images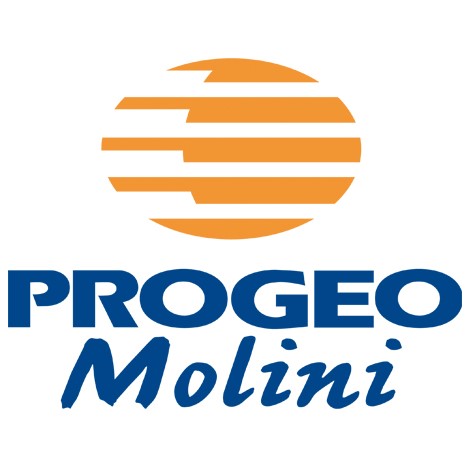 Progeo Molini is a key part of the Progeo Sca Group, the largest service company in the Italian agro-food sector.

Founded in 1992 following the merging of Emilia-Romagna's cooperatives, it inherited a history dating back to the immediate post-war period. Against this background, Progeo Molini has a well-defined purpose: offering high quality flours in a transparent, genuine and attentive manner while promoting responsible use of the land.
Images