Progeo Flours - Tre Grazie Pizza
The Pizza Tre Grazie flours are designed for professional use in the production of pizza by the metre and pan-cooked pizza. From the most suitable wheats, thanks to constant checks and production tests by experienced pizza makers and technicians in the industry, it is a range that encompasses the answers to all the needs of the most demanding pizza maker.
The Pizza Tre Grazie range includes soft wheat flours, for varied processing times, soft wheat flours with ingredients that enrich the flavour and satisfy the dietary aspect of consumers; offering rich specialities for practical and distinctive solutions.
Label name
Line of professional flours for pizza
Type (Storage Temperature)
stable (room temp)
Packaging / Sales format
Sacco carta Kg 10/25
Images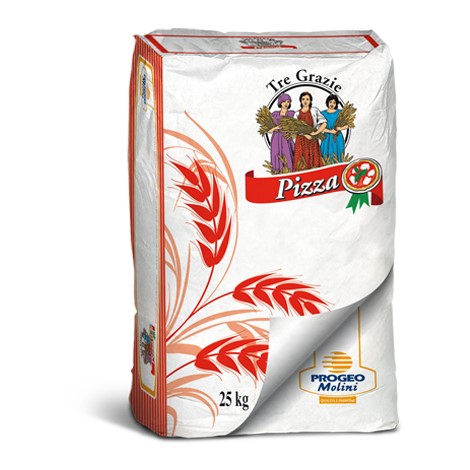 PROGEO MOLINI DI PROGEO SCA
Images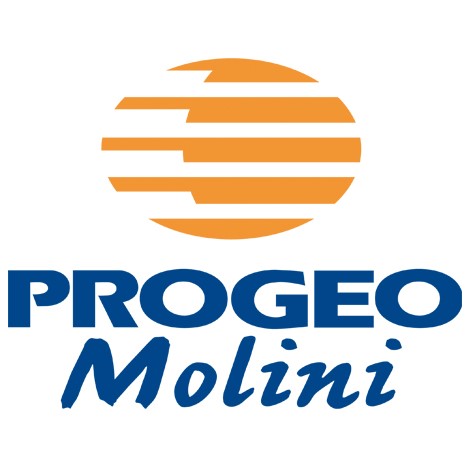 Progeo Molini is a key part of the Progeo Sca Group, the largest service company in the Italian agro-food sector.

Founded in 1992 following the merging of Emilia-Romagna's cooperatives, it inherited a history dating back to the immediate post-war period. Against this background, Progeo Molini has a well-defined purpose: offering high quality flours in a transparent, genuine and attentive manner while promoting responsible use of the land.
Images