Cualatello
Processed in a bladder to regulate the curing and exposition in the cellar, our Culatello creates a perfect balance of taste, between the complexity of fat and the strong taste of the lean meat. A captivating balance of flavours.
Certification/Specific production processes
FREE FROM
Label name
Cualatello
Type (Storage Temperature)
fresh (temp. 0 - 4 degree)
Images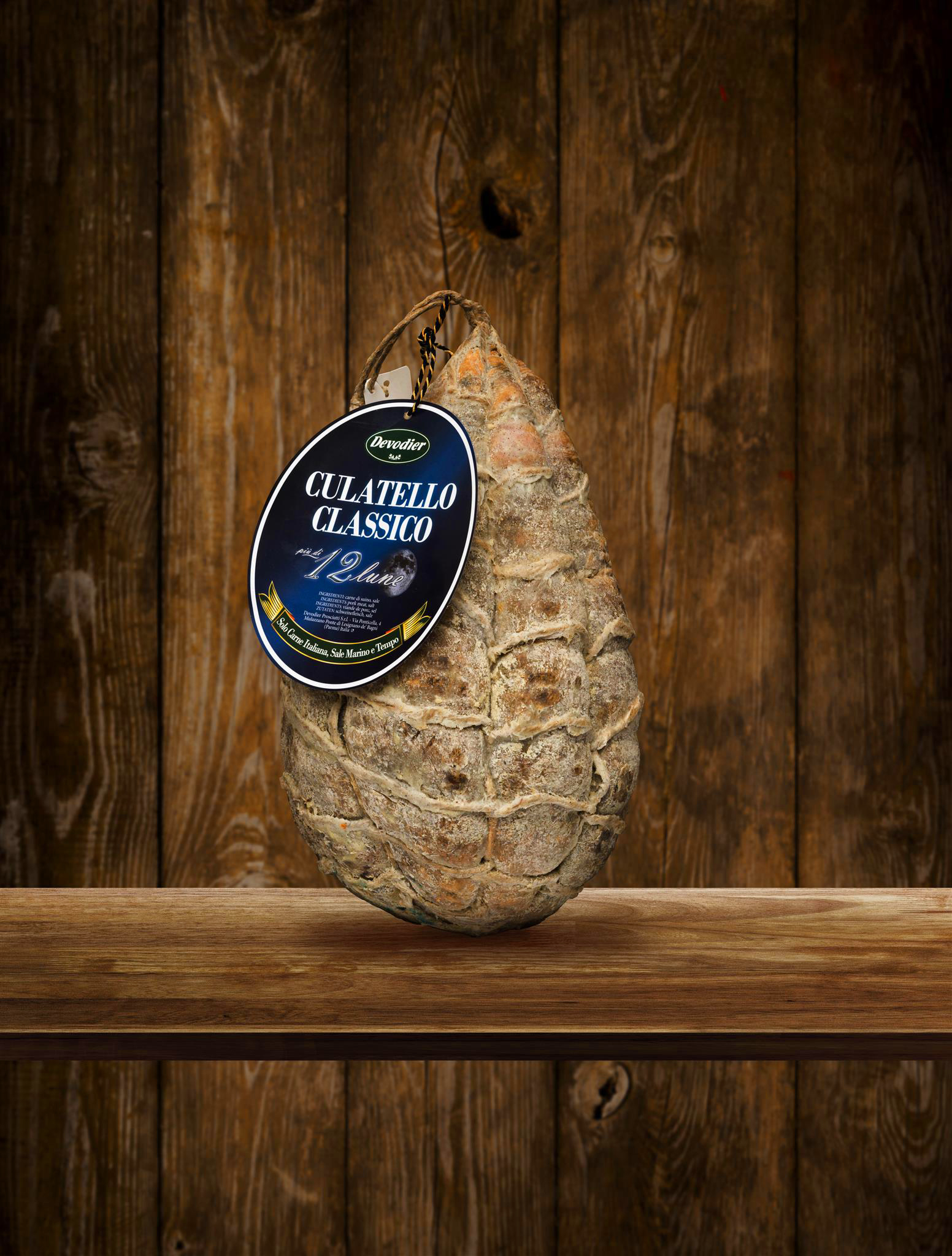 Images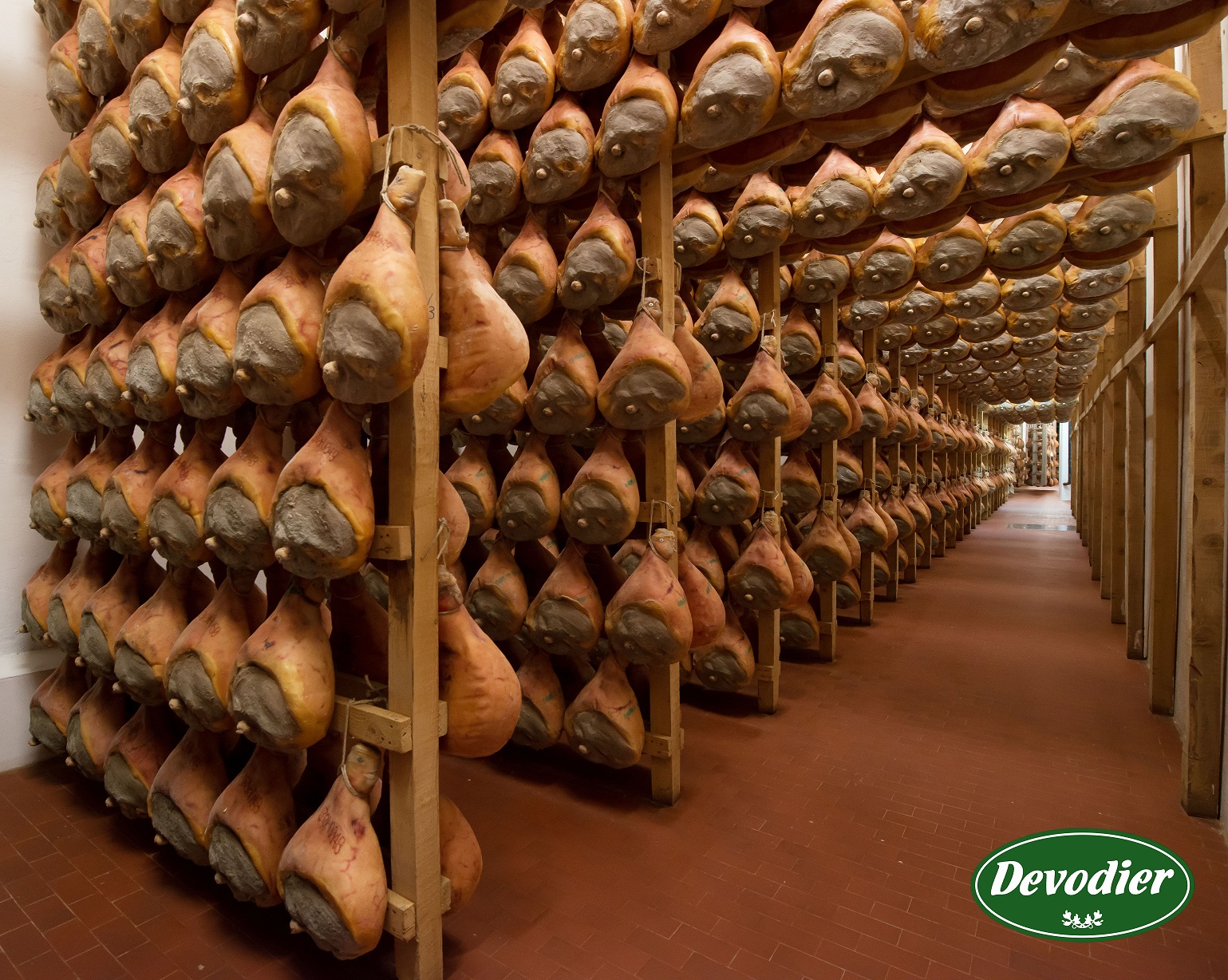 One of the founding members of Parma Ham Consortium and awarded as Italian Excellence by the most prestigious Italian guides, as Gambero Rosso: this would be enough to understand the strong passion for charcuterie that the Devodier family has expressed for decades with every product. Their most representative lines are "Antiche Cantine" and "Eccellenze", prized high quality DOP Parma Ham cured for 20, 24, 30 and 36 months, Organic Prosciutto Riserva, Culatta Emilia and the presliced high-end range comprising "Tartufo Rosa 30 months" and "Luxury 36 months" packaged in exclusive MAP trays.
Images