Croissants with berries
Let's get breakfast back! The new Nutrifree Cornets are soft and fragrant, with a delicate buttery aroma. A unique product to rediscover all the taste of gluten and lactose-free breakfast, with the guarantee of the Spiga Barrata and Lfree brands. Available in 4 flavors: Classic, Apricot, Chocolate and Berries. The multipack of 4 single portions makes them perfect for consumption away from home without any risk of contamination.
Label name
croissants
EAN code
8008696030235
Type (Storage Temperature)
stable (room temp)
Packaging / Sales format
Weight - packs: 200 g
Images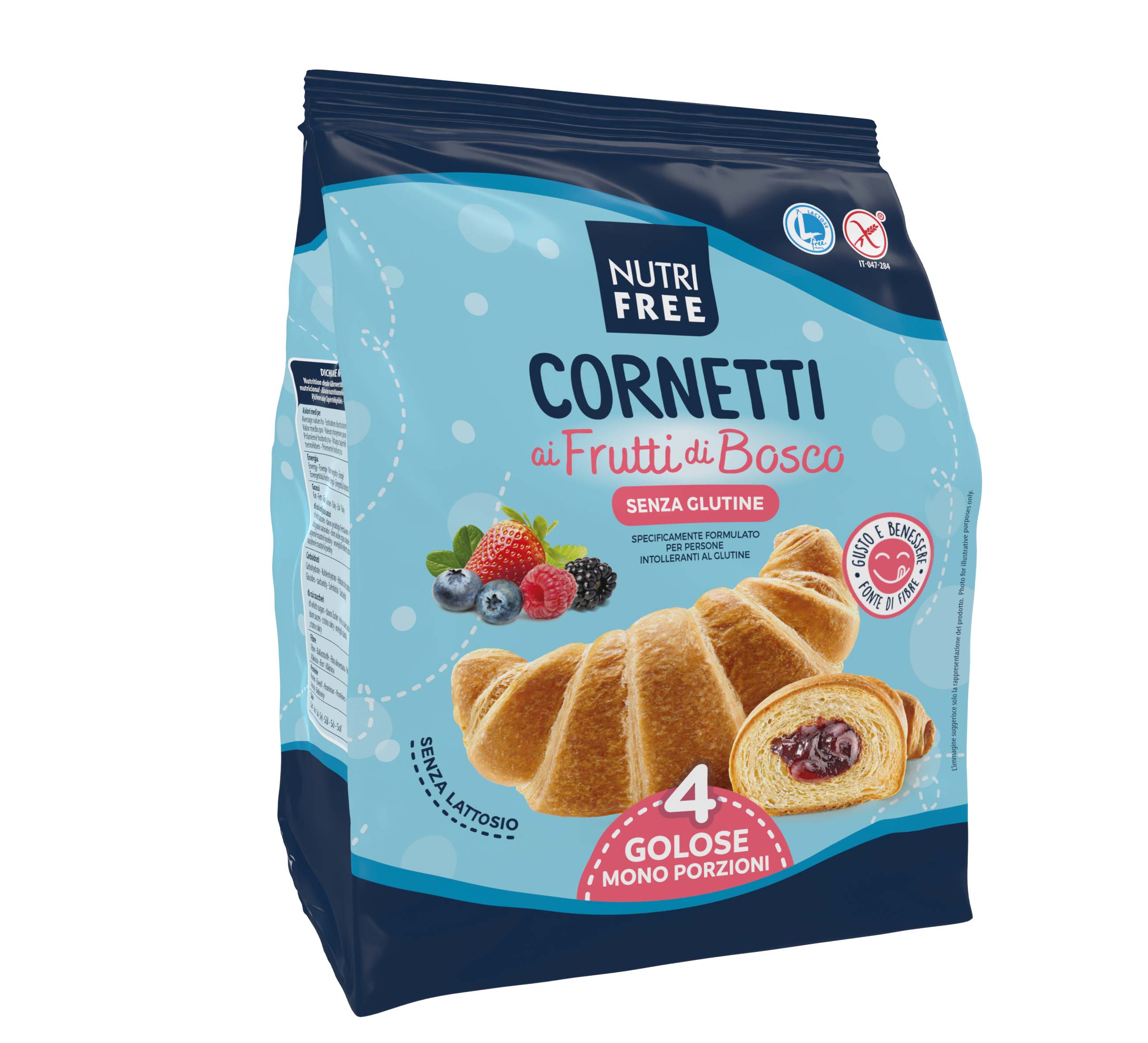 Images

Nt Food is a Tuscan company, leader in the gluten-free market, with a wide assortment that combines taste, health and convenience.Thanks to three internal production facilities, a multi-channel distribution and more than a 25-year-experience, the company has developed key knowledges in the industrial process and innovation, becoming a specialist in the new food needs and spokesman of the new lifestyles linked to gluten-free and free from.
Images