Casatella gr 280
Casatella is a fresh cheese with a creamy and melt-in-the-mouth texture, with a sweet flavor and a light taste.

It owes its unique characteristics to the particular processing of natural and top quality ingredients, such as pasteurized cow's milk, selected enzymes, rennet and salt.
Label name
Soft fresch table cheese
EAN code
8015895000044
Type (Storage Temperature)
fresh (temp. 0 - 4 degree)
Packaging / Sales format
Flow pack gr 280
Images
CASEIFICIO COMELLINI S.P.A.
Images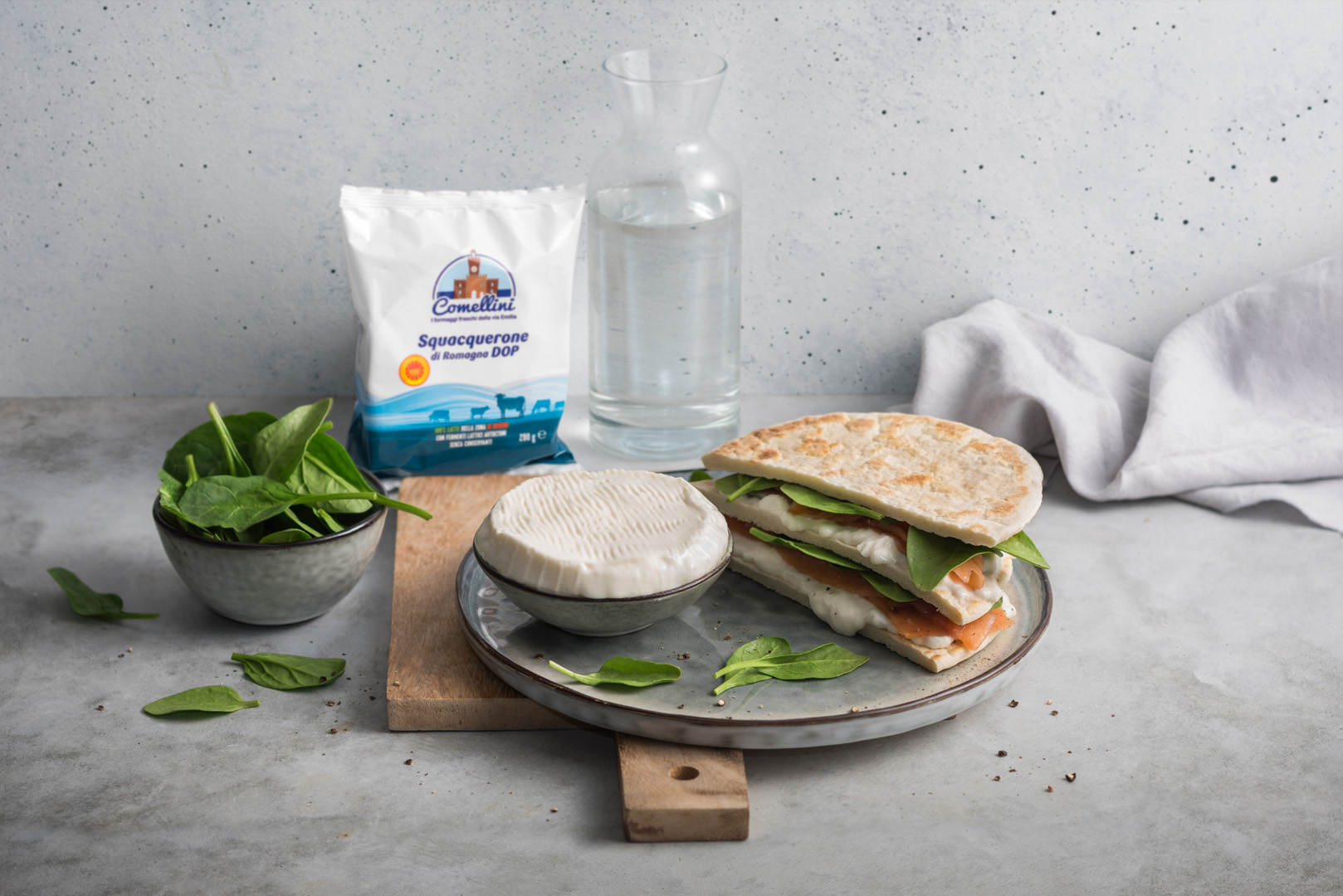 Comellini is a historic cheese factory located in Castel San Pietro Terme (Bo), on the ideal border between Emilia and Romagna.
Since 1969 it has been producing fresh cheeses, among which Squacquerone di Romagna stands out, a protected designation of origin characterized by inimitable "meltability".
Comellini processes 35000 kg of 100% Italian milk per day, most of which comes from direct collection along eight farms located a few kilometers from the factory. The offer includes tipically Emilia Romagna's cheeses, great Italian classics, a delactose line and ricotta.
Images