Bruschetta Yellow Cherry
Label name
Bruschetta Yellow Cherry
Images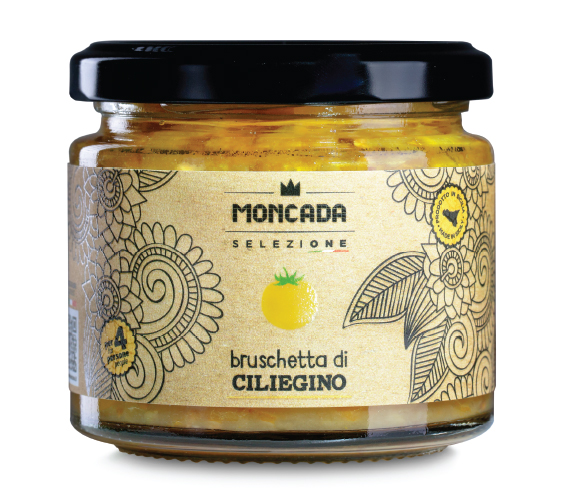 MONCADA SOC. AGR. COOP. O.P.
For over 60 years, Moncada is at the top of the Sicilian Fruit & Vegetables excellence.
A family business born in the southeast Sicily in 1956, when Salvatore Moncada developed the production and commerce of fruits and vegetables, earning a great reputation amoung the main Italian markets. In 1986 the sons continued the family business which become a Producers's organization which with a 200 hectar of green house distributes a wide range of high quality products for the most renowned Italian GDO supermarket chains. In 2015 born Moncada Selezione which produce top quality tomatoes preserves.