Bayernland Edam German to cubes 1000 g
Label name
Bayernland Edam German Cubes
Type (Storage Temperature)
fresh (temp. 0 - 4 degree)
Packaging / Sales format
1000g
Images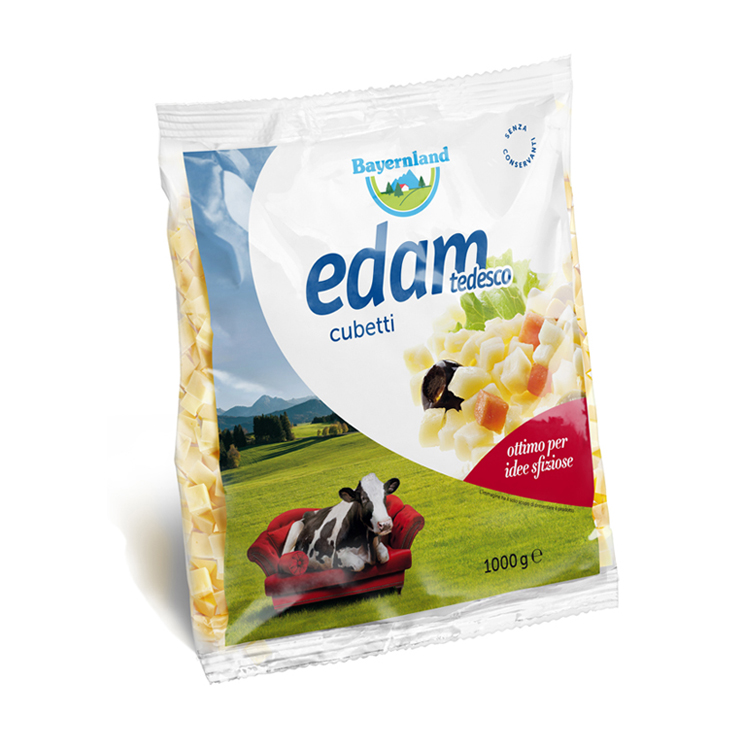 Images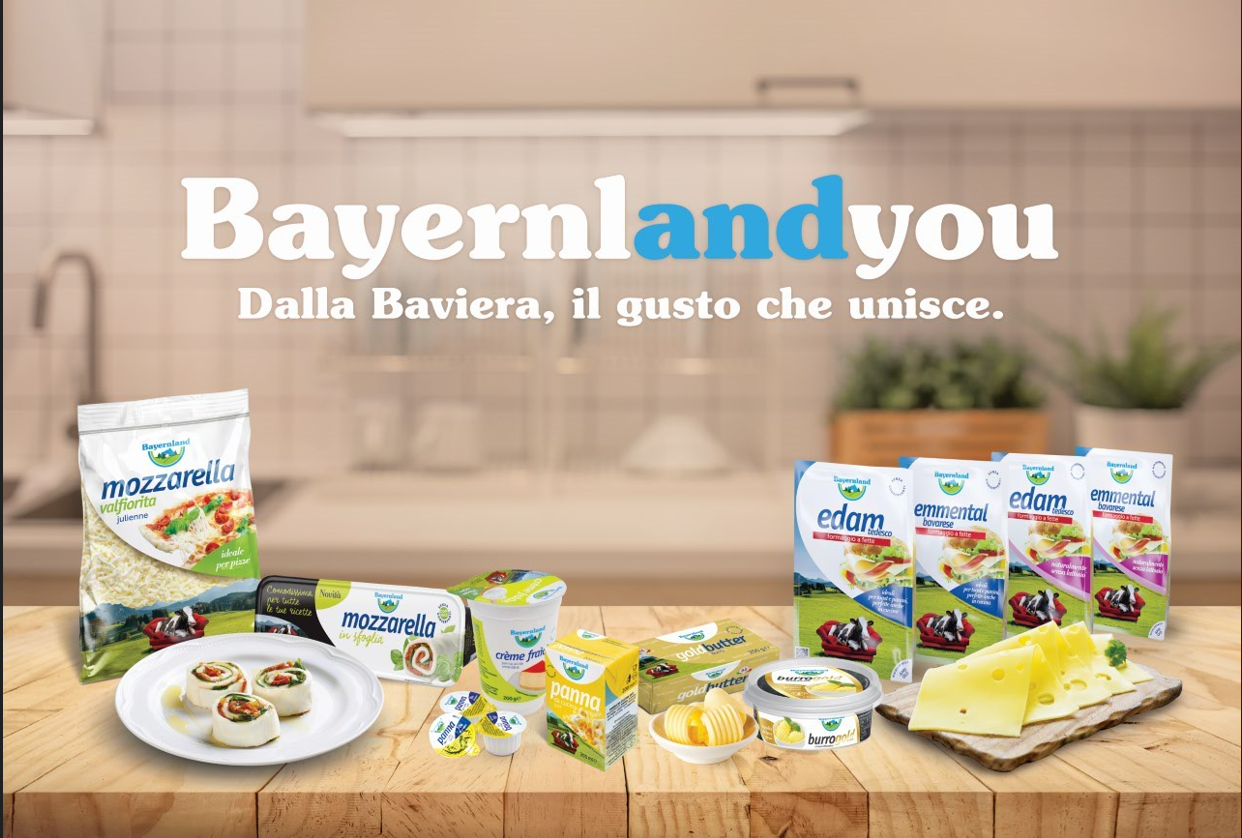 Established in 1970, Bayernland Italia supplies thousands of customers all over Italy with its wide range of excellent dairy products from Bavaria.
Bayernland converts only top quality milk into exceptional cheese specialties.
Thanks to the generous bavarian territory, a long experience and top technologies Bayernland guarantees maximum hygiene and accurate controls throughout the production chain to offer quality products.
Among the most loved products by consumers we find: sliced cheese, mozzarella and a wide range of products without lactose.
Images