FROZEN ITALIAN PIZZA BASE WITHOUT GLUTEN AND LACTOSE WITHOUT GUMS WITHOUT ALLERGENS AND VEGAN
PizzaMI's gluten-free pizza base is a precooked frozen product, specifically formulated for coeliacs but not only. It's without allergens and it's VEGAN. It's available in 30 cm format for RETAIL in a packaging with a strong appeal, which communicates the benefits of the product; The aluminum tray is practical for baking avoiding contamination. A high and soft pizza base ideal to garnish with precious fillings. Technical features and palletization:
Special ingredients: sea water, Italian extra-virgin oil, natural vegan dough without allergens and gums.
Net weight: 240 gr
Storage temperature: -18°C
Shelf life: 18 months
Pallet: 60 cartons - 8 pieces for carton. (tot. 480 pieces for pallet).
Label name
ITALIAN PIZZA BASE GLUTEN FREE AND LACTOSE-FREE NO GUMS NO ALLERGENS AND VEGAN
Type (Storage Temperature)
frozen (temp. - 18 - 3)
Packaging / Sales format
Bakable aluminium tray
Images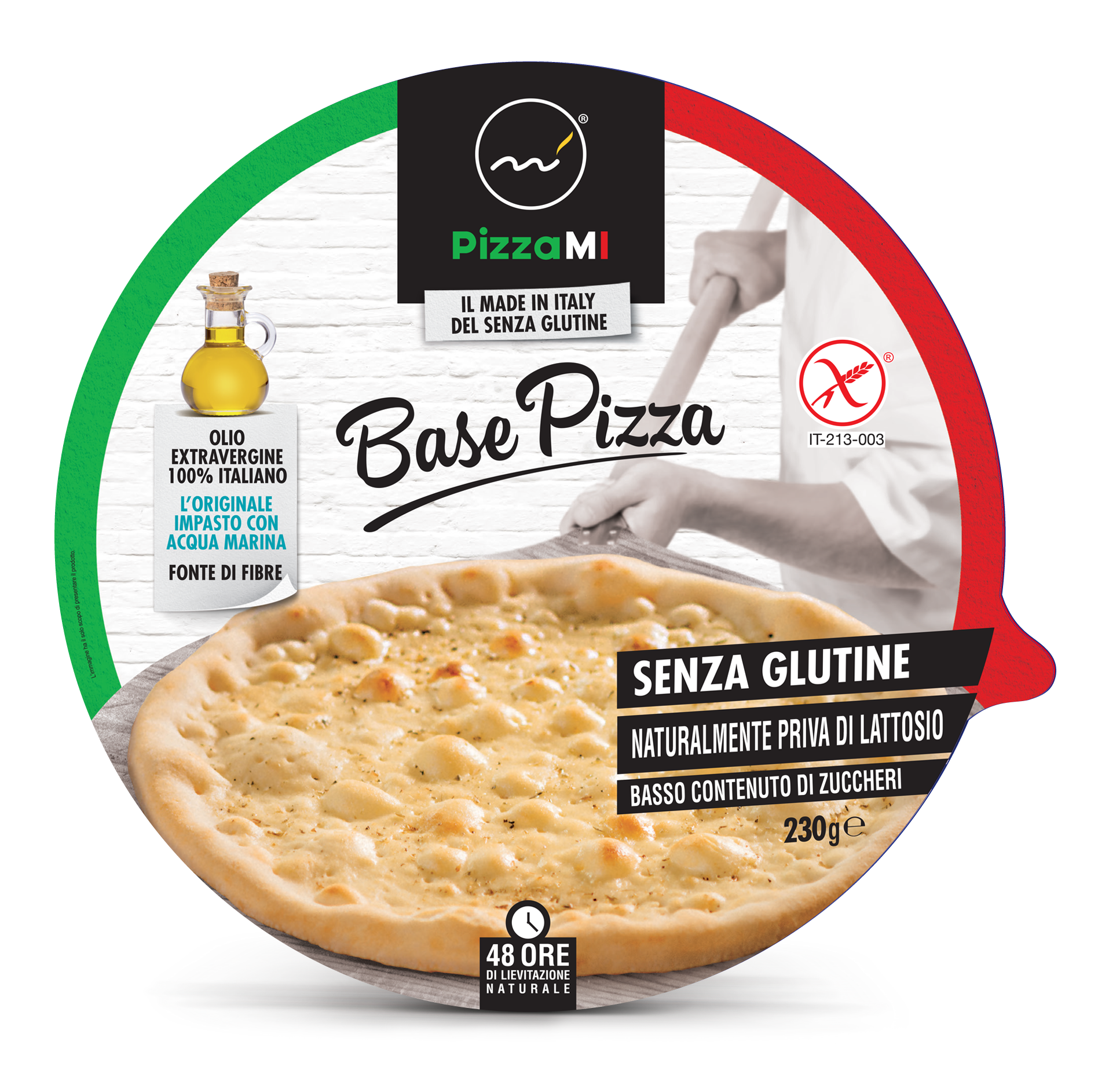 Images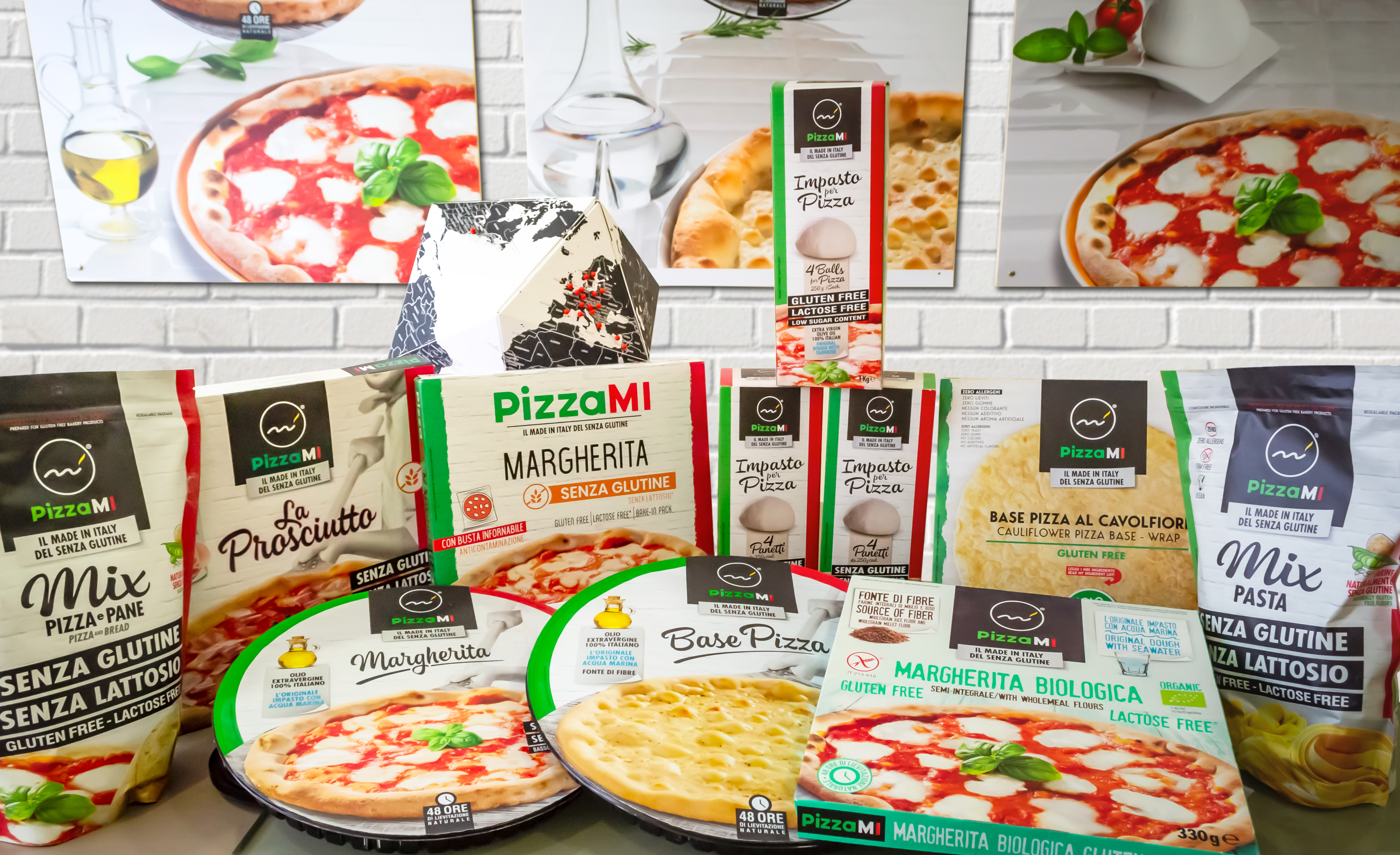 PizzaMi is an Italian producer of GLUTEN FREE and LACTOSE FREE pizza and typical Italian bakery products (both frozen and chilled). We serve retail and foodservice channels. Distinctive features: artisanal taste and texture thanks to our patented rolling out machine,Made in Italy, - 48H of NATURAL LEAVENING for higher digestibility-"clean label" ZERO allergens, NO GUMS, special ingredient SEAWATER. New products: cauliflower Vegan pizza crust, Pinsa Romana.
Tailor-made recipes and packs for private label projects (including special bake in bag)
Certificates: BRC, IFS, Organic, Kosher
Images