DOLCI DELLA VALTELLINA
All the tastes and the genuineness of our land is brought in the Vis cakes. A fragrant pastry of buckwheat flour contains a soft heart of Vis jam, to give you the unique pleasure of a genuine and nourishing snack. In the assortment is present also a tasty tart with apricot jam.
Label name
TART WITH APRICOT EXTRA JAM
EAN code
8001395007614
Type (Storage Temperature)
stable (room temp)
Packaging / Sales format
CARTON BOX 370g
Images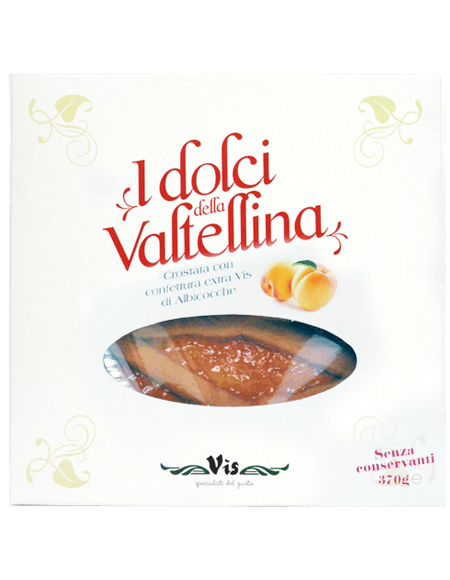 After you've tried it, you won't be able to do without! This is the challenge that Vis threw over 30 years ago, when, in a little company in the heart of the Alps, the Visini brothers started producing marmalades and high quality jams. Since then things have not changed: Vis selects every day the most precious raw materials and works them wisely in order to transform them into tasty and genuine products. Vis offers a large range of products: extra quality jams, fruit preparations, Italian honey, fruit in syrup besides various gastronomic specialities.