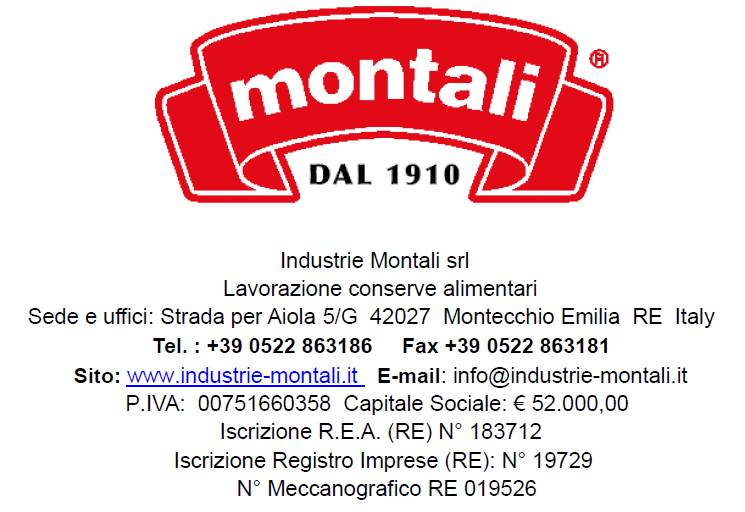 Web site
Description
Industrie Montali began life back in 1910 as a tomato purée manufacturer, packing its products directly into jars as was the custom at the time.
It has kept pace with changing tastes over its 100 year history, creating sauces and condiments derived from the concentrate of only Italian tomato, without preservatives, dyes and antioxidants.
Our missions are:
- To promote the tradition of the Emilia region, complementing them with modern and innovative ideas;
- To maintain the highest quality standards, from the ingredients to the finished product;
- To grarantee complete customer satisfaction.
Send enquiry
Products from this company