ESSENZE BOVA 1997 DI BOVA MARIA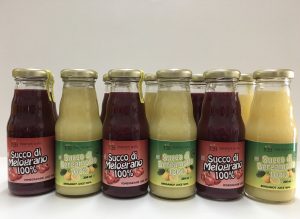 Description
LEADING COMPANY, WITH MORE THAN DECEIVE EXPERIENCE, IN THE TRANSFORMATION OF BERGAMOT: TOTALLY NATURAL JUICES, ARTISAN LIQUEURS, BEVERAGES, SWEETS, COSMETICS, PRECIOUS ESSENTIAL OILS, ALL WITH THE PRECIOUS AND PECULIAR CITRUS FROM REGGIO CALABRIA. IN ADDITION, THE COMPANY OFFERS AN IMPORTANT CERTIFIED ORGANIC CHAIN ​​CONCENTRATED ON THE TERRITORY.
THE JUICE SECTION AFTER HUGGING THE POMEGRANATE FRUIT, WILL HAVE A FURTHER EXPANSION TOWARDS THE OTHER CITRUS FRUITS (LEMON, ORANGE AND MORE)
QUALITY AND WELLNESS AT THE CONSUMER'S SERVICE.
Send enquiry
Products from this company